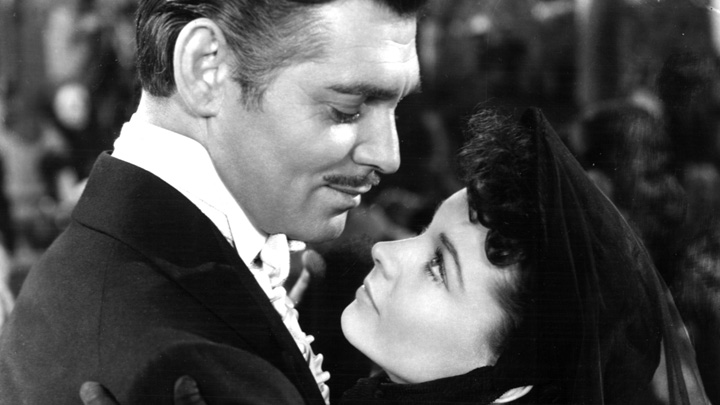 It's Valentine's Day tomorrow and while not all of us celebrate the romantic occasion, the majority of us can admit to enjoying a romcom!
There have been many beautiful love stories told on film since movie theatres existed, however it's the movies from our era (the 1960s-1980s) that we fondly remember the most.
Tonight let's look back at those tales that swept us off our feet, had us screaming 'no!' or clutching a tissue. Which is your favourite romantic film?
Dr Zhivago
The life of a Russian physician and poet who, although married to another, falls in love with a political activist's wife and experiences hardship during the First World War and then the October Revolution.
Starring: Omar Sharif, Julie Christie, Geraldine Chaplin
Bonnie and Clyde
A somewhat romanticised account of the career of the notoriously violent bank robbing couple and their gang.
Starring: Warren Beatty, Faye Dunaway
Splendor in the Grass
A fragile Kansas girl's unrequited and forbidden love for a handsome young man from the town's most powerful family drives her to heartbreak and madness.
Starring: Natalie Wood, Warren Beatty, Pat Hingle
Manhattan
The life of a divorced television writer dating a teenage girl is further complicated when he falls in love with his best friend's mistress.
Starring: Woody Allen, Diane Keaton, Mariel Hemingway
Breakfast at Tiffany's
A young New York socialite becomes interested in a young man who has moved into her apartment building.
Starring: Audrey Hepburn, George Peppard, Patricia Neal
Westside Story
Two youngsters from rival New York City gangs fall in love, but tensions between their respective friends build toward tragedy.
Starring: Natalie Wood, George Chakiris, Richard Beymer
Gone With The Wind
A manipulative Southern belle carries on a turbulent affair with a blockade runner during the American Civil War.
Starring: Clark Gable, Vivien Leigh, Thomas Mitchell
The Way We Were
Two desperate people have a wonderful romance, but their political views and convictions drive them apart.
Starring: Barbra Streisand, Robert Redford
Ghost
After an accident leaves a young man dead, his spirit stays behind to warn his lover of impending danger, with the help of a reluctant psychic.
Starring: Patrick Swayze, Demi Moore, Whoopi Goldberg
When Harry Met Sally
Harry and Sally have known each other for years, and are very good friends, but they fear sex would ruin the friendship.
Starring: Billy Crystal, Meg Ryan, Carrie Fisher
Annie Hall
Neurotic New York comedian Alvy Singer falls in love with the ditsy Annie Hall.
Starring: Woody Allen, Diane Keaton
Guess Who's Coming to Dinner
A couple's attitudes are challenged when their daughter introduces them to her African-American fiancé.
Starring: Spencer Tracy, Sidney Poitier, Katharine Hepburn
My Fair Lady
A misogynistic and snobbish phonetics professor agrees to a wager that he can take a flower girl and make her presentable in high society.
Starring: Audrey Hepburn, Rex Harrison, Stanley Holloway
Foul Play
A shy San Francisco librarian and a bumbling cop fall in love as they solve a crime involving albinos, dwarves, and the Catholic Church.
Starring: Goldie Hawn, Chevy Chase
Days of Heaven
A hot-tempered farm labourer convinces the woman he loves to marry their rich but dying boss so that they can have a claim to his fortune.
Starring: Richard Gere, Brooke Adams, Sam Shepard
And one from 2003 for good measure:
Love Actually
Follows the lives of eight very different couples in dealing with their love lives in various loosely interrelated tales all set during a frantic month before Christmas in London, England.
Starring:
Alan Rickman as Harry
Emma Thompson as Karen
Hugh Grant as David
Keira Knightley as Juliet
Colin Firth as Jamie
Liam Neeson as Daniel
Bill Nighy as Billy Mack
Martin Freeman as John
Joanna Page as Judy (credited as Just Judy)
Billy Bob Thornton as President of the United States
Rowan Atkinson as Rufus
Claudia Schiffer as Carol
Denise Richards as Carla
Which of these films is your favourite? Share your memories below!
Comments