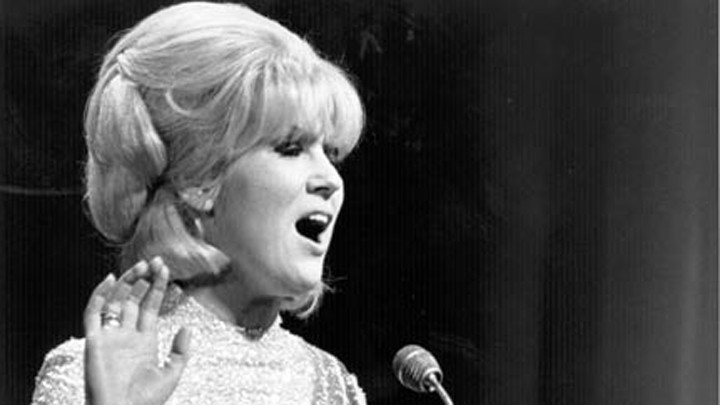 She was one of the most iconic singers of our generation, and today we remember Dusty Springfield on her birthday.
We first heard the husky, beautiful sound of Dusty in the 1960s during her time with the trio The Springfields, and last heard her on March 2, 1999.
Dusty Springfield was born Mary Isabel Catherine Bernadette O'Brien on April 16, 1939, in London, and it's been reported she adored music from a young age.
The Springfields formed in the early 60s, with Dusty singing alongside her brother Tom and vocalist Tim Springfield. The siblings adopted their bandmate's name, and the rest is history.
The poppy sound of the trio was a huge hit with audiences: they released "Island of Dreams" and "Say I Won't Be There", as well as "Silver Threads and Golden Needles", all within a short space of time.
In late 1963, The Springfields disbanded, and it was the beginning of Dusty's incredibly successful solo career. Just months later she had her first major success with the January 1964 hit "I Only Want to Be With You," which climbed the charts in the UK and US.
Between 1965 and 1968 Springfield pumped out even more wonderful music, including "Some of Your Lovin'," "Little by Little," and the highly successful "You Don't Have To Say You Love Me."
But it was in 1968 that Dusty was at her peak: her album Dusty in Memphis was released. "Son of a Preacher Man" became her signature song.
Sadly, Dusty's life off-stage was not as pleasant, and there were drug problems and personal issues that plagued the talented and beautiful singer.
After her reign in the 60s and 70s, Dusty kept recording, and scored more fans from a new generation in the 80s when she teamed up with the Pet Shop Boys for the single "What Have I Done to Deserve This?"
Her final studio album, "A Very Fine Love" was released in 1995 and the same year she was diagnosed with breast cancer. After a four-year battle, the singer died at age 60 in her native England.
But we will always remember Dusty as that husky-voiced woman with the amazing beehive who sang herself into our lives. Today let's look back at her greatest hits and have a sing-along.
Share your thoughts below.
Comments