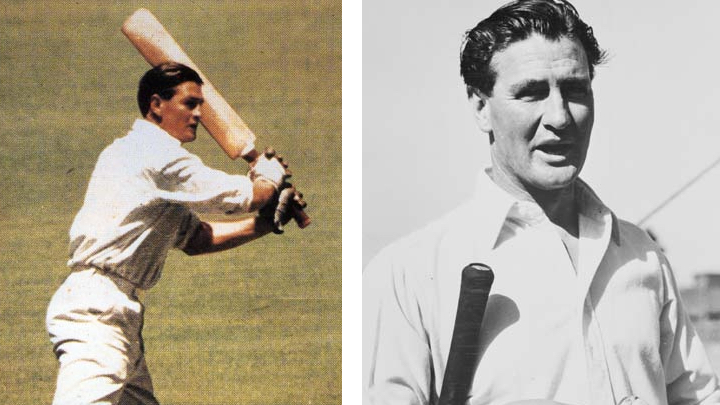 In today's world of sports, athletes change sports or codes within a sport as often as some change their team jumper. Keith Miller changed sports to become one of the greatest cricket players of all time.
Most know that Keith Miller was part of the famous "Invincibles" bowling for his captain Donald Bradman in 1948. Miller initially started his sporting career playing Australian Rules Football with his brothers. Cricket came calling while in school and Miller continued to play football at the same time. He made his Sheffield Shield debut in 1937 for Victoria while also playing for Brighton Football Club in the VFA. A promising football career including playing 50 games for St Kilda, Miller famously kicked eight goals in one single game against North Melbourne in 1941, was cut short when he signed for service in World War II.
During World War II he served in the RAF where he flew many missions including one bombing raid where one of his bombs failed to release, and he was forced to land with it still attached. His wartime service lent itself to handling pressure in his sporting endeavours as he told interviewer Michael Parkinson "pressure is a Messerschmitt up your arse, playing cricket is not".
A legendary cricketer who was honoured by being part of the first ten players inducted into the Cricket Hall of Fame and the second entrant into the Australian Sporting Hall of Fame in 1986.
Who was your favourite member of the Invincibles? What current AFL player do you think could transfer for the cricket pitch?
Comments