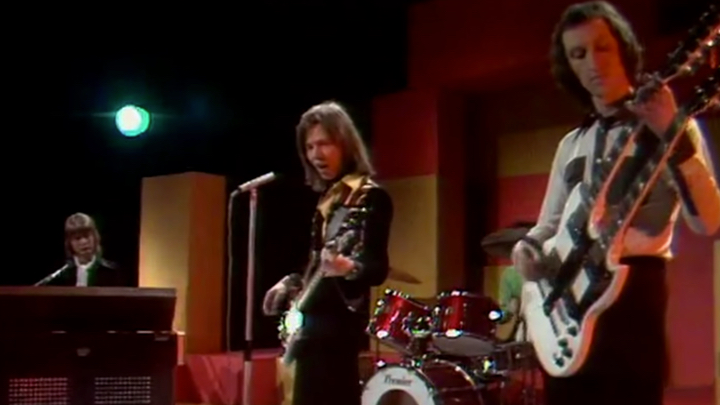 The Scottish pop rock group Pilot might not be on the same level as The Beatles or The Rolling Stones, but they sure left their mark on the Australian music scene when they dominated the charts with their hits Magic and the single that stayed at the number one in the charts for eight weeks in 1975 January.
One of the big reasons that January did so well in Australia was their dynamic performance on Countdown to perform the single. The single was from their second studio album Second Flight, which was produced by legendary musician and producer Alan Parsons.
Parsons was involved in some of the most iconic albums of all time including The Beatles Abby Road and Let It Be. Pink Floyd even credited Parsons as a significant contributor to this landmark album The Dark Side of the Moon.
The members of Pilot would go on to help form, with Parsons, the progressive rock band The Alan Parsons Project that inspired many other prog rockers. Their song Sirius was the official anthem for the US basketball team the Chicago Bulls during their three consecutive NBA championship runs.
Many thought that January reflected the time of year that Pilot came into success after their hit Magic.  A rumour that songwriter and guitarist David Patron dismissed in a radio interview. Paton explained that the song was actually about a girl named January but the lyrics "Life gets me higher, I can show, I can go, I can wake up the world" were inspired by the success of their track Magic.
It is a track that will always get the toes tapping, the fingers snapping, and make you wonder what it has been so long between listens. Here you can listen to it again and realise why this fantastic track was in the top of the Australian charts for eight weeks.
Do you remember seeing Pilot on Countdown? Which song is better Magic or January?
Comments