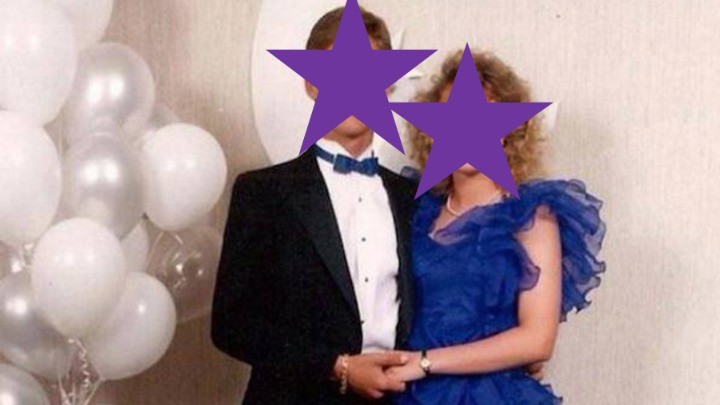 We all remember our high school formal! It was one of the biggest days of our school life, but my have fashions changed.
Today we take a look back and a giggle at our favourite celebrities at their high school prom.
Do you still have photos?
Meryl Streep
Brad Pitt
Ellen Degeneres
George Clooney
#ThrowbackThursday George Clooney…prom king? Clooney's new movie, #Gravity, hits Cinepolis theatres in just two week! Check out the trailer here: https://www.youtube.com/watch?v=OiTiKOy59o4

Posted by Cinépolis USA on Thursday, September 19, 2013
Will Ferrell (of course he wears a crown!)
Jennifer Aniston
Matthew McConaughey
Coming in at #4 on the Norma Reed Top 5 Celebrity Prom Pictures List is the Oscar winning actor Matthew McConaughey looking sharp in a tuxedo and bow tie!

Posted by Norma Reed on Tuesday, March 1, 2016
Sandra Bullock
Barak Obama
OMFG! You'll NEVER believe who President Obama went to prom with… Hint: It's Not Michelle http://bit.ly/11eXZ5Y Obama Prom

Posted by Global Grind on Thursday, May 23, 2013
Michelle Obama
Bruce Willis (Left)
Meg Ryan
Have any photos from your school dances to share?
Comments