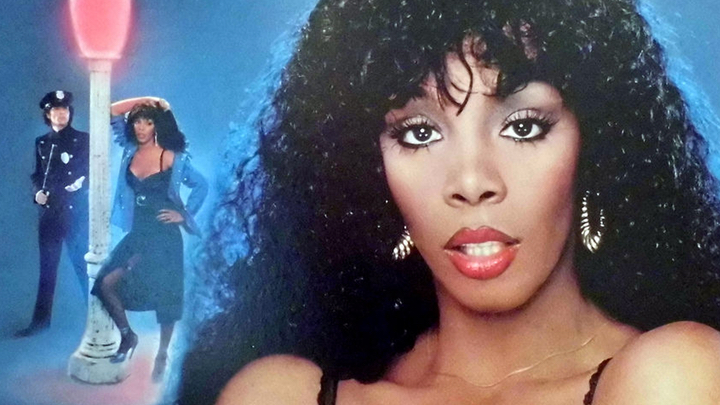 There is the moment that you are standing in line at the post office or maybe walking down the isle of the shopping centre, and a familiar song comes on. Sometimes you might just tap a toe and other times you might…
While the dance moves, or the reason behind them, might be different than in the 1997 film The Full Monty when Hot Stuff by Donna Summer comes on you just have to move.
The song was responsible for Summer winning the Grammy for Best Female Rock Vocal Performance in the first year that the award was given out in 1979. The track also sent Summer's album Bad Girls straight to the top of the charts.
Hot Stuff was written by the songwriting team of Pete Bellotte, Harold Faltermeyer, and Keith Forsey. Bellotte also wrote the huge hits Love to Love You Baby and Heaven Knows for Summer. Faltermeyer also went on to write the massive hit in 1984 Axel F, which was the theme song to the Eddie Murphy action comedy films Beverly Hills Cop. No stranger to film either Hot Stuff has featured in the movie above The Full Monty as well as the 2015 movie The Martin starring Matt Damon.
Donna Summer went on to have a massive career and released new music right up until 2010. Sadly, Summer was diagnosed with lung cancer that was linked to exposure to toxic materials when she was at Ground Zero of the 9/11 World Trade Center tragedy in 2001.
Summer passed away in 2012 at the age of 63 and in 2013 she was posthumously inducted into the Rock and Roll Hall of Fame. She was an icon of the disco era and will always bee Hot Stuff to anyone that knows her work.
When was the first time that you heard Hot Stuff? What was your favourite Donna Summer song?
Comments