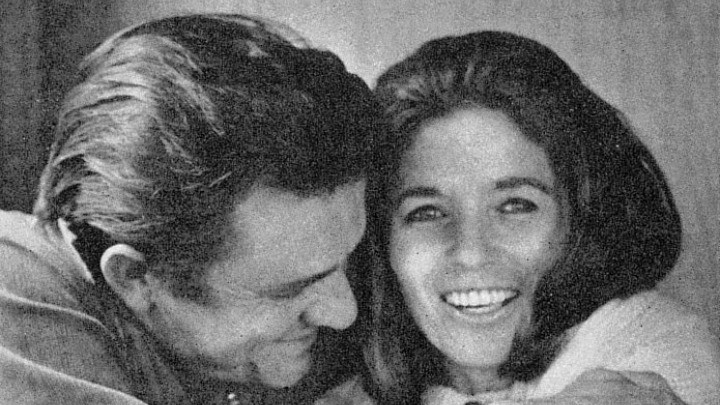 Married on the 1st of March, 1968, Johnny Cash and June Carter are one of country music's most influential couples.
They met backstage at the Grand Ole Opry in 1956, when June was singing backup for Elvis Presley. It is reported that Cash proposed several times before Carter finally said yes in front of 7,000 fans at a live show in 1968.
Married for 35 years they are one of the greatest love stories in entertainment, with the the movie Walk the Line capturing their journey.
In 1994 Johnny wrote June a love letter for her 65th birthday, which has been voted the greatest love letter of all time!
"Happy Birthday Princess, 
We get old and get used to each other. We think alike. We read each others minds. We know what the other wants without asking. Sometimes we irritate each other a little bit. Maybe sometimes take each other for granted. 
But once in a while, like today, I meditate on it and realise how lucky I am to share my life with the greatest woman I ever met. You still fascinate and inspire me. You influence me for the better. You're the object of my desire, the #1 Earthly reason for my existence. I love you very much.
Happy Birthday Princess.
John"
Have you written or received a love letter?
View the original letter in the tweet picture below:
Never forget and always enjoy: Johnny Cash's love letter to June Carter on her 65th birthday https://t.co/UsFbCKMjhm pic.twitter.com/dS7goiLZ6B

— Meredith Frost (@MeredithFrost) February 14, 2016
Comments