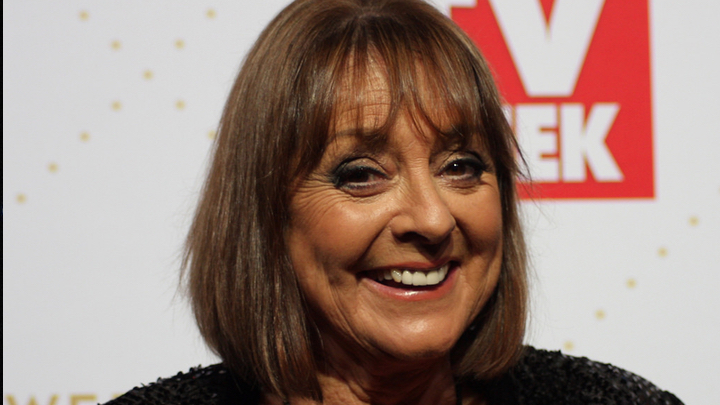 Denise Drysdale is a classic example of a "can do" person in Australian entertainment, which is one of the reasons that she is so beloved.
Originally Denise had the dream to dance. She had been dancing since she could remember and by the age of six, she had won numerous competitions. Denise's career kicked off when she was offered a TV job at the age of 10 as part of the junior ballet on the Tarax Show. She was sacked from the show when she went through puberty. As Denise tells it in a Talking Heads interview from 2006:
"We'd been there about a year and a bit, and on the holidays I had put on weight, but not much, and as you know, if you put someone in a nice tutu, they don't have bosoms — they have very flat chests. Pete Smith always said, 'You grew boobs; they had to get rid of you.' They couldn't do it today. I've suffered to this day. I still stand on the scales six times a day to check whether I've put on half a pound or a pound."
It was an only a minor setback for Denise who quickly became the Girl of the Year in 1964 for Everybody's Magazine, and at 17 became Australia's first go-go dancer on the new show Kommotion.
At this time Denise also started to sing, though she didn't have any previous experience, and went on to perform for the troops in Vietnam with Patti Newton.
In 1974, Denise scored a gig that would win her two Gold Logies and two Silver Logies, the barrel girl on The Ernie Sigley Show. She also had fantastic appearances on The Norman Gunston Show, Celebrity Squares, Young Talent Time, Countdown, and many others.
After some guest hosting for Hey Hey It's Saturday she got her own program Denise for Channel Seven in 1998. More recently Denise was part of the short-lived program The Circle and has joined Studio 10 as a permanent co-host sharing the spot with Ita Buttrose.
With a career spanning more than 57 years, Denise has proven that if you have a natural talent and work hard, you can make a career legendary.
What was your favourite program of Denise's? Have you had the chance to see her perform live?
Comments