In the 1950s, diners were huge in America, but it wasn't until the 60s and 70s that Australians really got into fast food. During this time, families still rarely had take away meals, instead opting for a home-cooked meal with vegetables, instead of the greasy hamburgers and fries on offer at McDonald's.
Such meals were seen as a treat, and Friday was the traditionally night for fish and chips. They came wrapped in newspaper and were eaten straight out of it.
US military made hamburgers popular during the second world war, as well as rotisserie chickens. Post War migrants from Greece and Italy, opened takeaway shops to cater for the growing market for convenience foods.
When families got cars in the 60s and 70s, drive-in diners became more popular.
Fast food facts:
The first McDonald's drive-thru opened in Sydney in 1971
The first KFC opened in 1968 in Guildford NSW
The first Hungry Jack's outlet was opened in the Perth suburb of Innaloo in 1971, just across from a burger eatery called Burger King – that's why they couldn't call it the American name!
The first Australian Domino's Pizza store opened in Springwood QLD in 1983
Pizza Hut opened its first Australian restaurant in Belfield NSW in 1970
Red Rooster, a WA-based business opened the first store in Kelmscott WA in 1972
This was the start of the fast food phenomenon – we couldn't get enough.
Let's take a look back today at the beginnings of fast food!
This vintage diner takes us back.
McDonald's in the 50s!
There's nothing like a big burger.
Do you remember these milkshake cups?
The classic diner interior. What memories does it bring back?
Love this retro 50s feel!
Girls loved diners and still do
Do you remember the classic Quarter Pounder?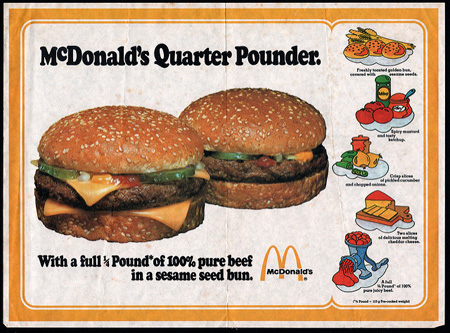 via News Api
The very first KFC restaurant in Australia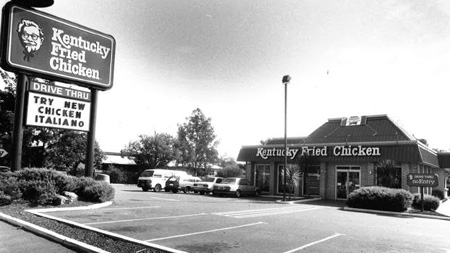 via Flickr
Comments