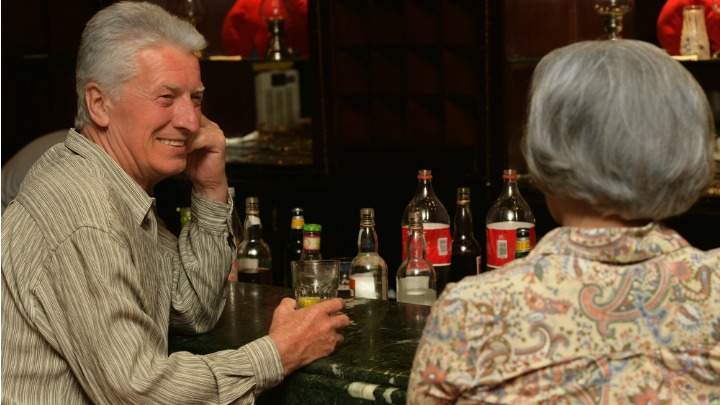 A man and his wife are at a restaurant celebrating their 35th anniversary.
Despite the romantic evening they're having, the husband's attention seems to be stolen by another woman.
He keeps staring at an old drunken lady swigging her gin at a nearby table.
Jealous and upset, his wife asks, "Do you know her?"
"Yes," sighs the husband, almost reluctantly.
"She's my ex-wife. She started drinking right after we divorced seven years ago, and I hear she hasn't been sober since."
"My God!" says the wife, so surprised.
"Who would think a person could go on celebrating THAT long?"
If you want to read some other great jokes, click here. Or to submit one of your own to share with the Starts at 60 community, click here.
Comments