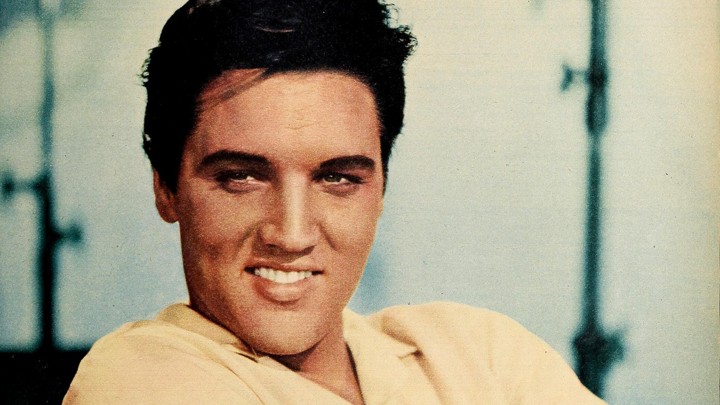 On March 23, 1956, Elvis released his first album 'Elvis Presley'…and it was the beginning of a revolution.
'Elvis Presley' was the debut studio album by Elvis Presley, and it was recorded in both Memphis and Nashville, Tennessee.
The album spent ten weeks at number 1 on the Billboard Top Pop Albums chart in 1956, making it the first rock and roll album ever to make it to the top of the charts.
It's also one of the most famous albums of all time, and has consistently been named as one of best ever since its release 60 years ago.
When Elvis Presley released the iconic album that featured classic hit "Blue Suede Shoes", he was not yet a household name, and neither was rock n roll. But what happened in those studios was nothing short of magic and set off the rock 'n' rock era we still hark back to even in 2016.
It's no surprise he's called 'The King' when you take a look back at Elvis' amazing career. Born in 1935 in Mississippi, Elvis was raised in a strict, working class household, which is a contrast to his controversial dance moves and lyrics that made him a star.
Elvis shot to fame quickly in the mid-50s – his first No. 1 single was "Heartbreak Hotel," in 1955, followed shortly after by 'Elvis Presley', and he also signed a movie contract with Paramount Pictures.
He was everywhere: on the radio, television and the silver screen, and audiences couldn't get enough. His first film, Love Me Tender (1956), was a box office hit, and even a stint in the U.S. military couldn't stifle Presley's career.
After leaving the Army in 1960, Presley resumed his career and was soon back at the top of the charts and acting in Blue Hawaii (1961), Girls! Girls! Girls! (1962) and Viva Las Vegas (1964). Though his films weren't award-winning, they were certainly popular.
Elvis married Priscilla in 1967 and had a daughter, Lisa Marie in 1968. Unfortunately the good times weren't to last and the couple divorced in 1973, with Priscilla receiving custody of Lisa Marie. He then went through a very publish battle with prescription drugs addiction and weight gain.
Sadly, Presley's life was cut tragically short on August 16, 1977, when he was found dead at the age of 42 from suspected prescription drug overdose and cardiac arrest.
According to Rolling Stone Magazine, "it was Elvis who made rock 'n' roll the international language of pop". Rolling Stone encyclopedia of Rock and Roll describes Presley as "an American music giant of the 20th century who single-handedly changed the course of music and culture in the mid-1950s".
Let's take a look at some photos of the King and have a listen to his great hits today!
Comments