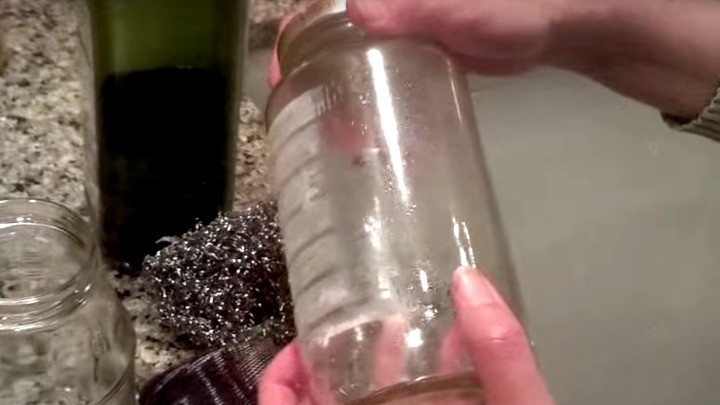 Glass jars are so useful for storage, and are often reused once they are finished serving their original purpose.
There are a number of cool things you can do with old jars, including making vases, storing your own home made chutney or pickled onions etc., stationary holders, small herb planters, the list goes on!
Although they are simple and easy to reuse, often removing the label that was originally attached is not! This can include endless scrubbing, harsh chemicals and red raw fingers. The difficulty of removing them can often render the reuse too much effort and into trash they go.
Well, there is a quick and easy way to do it that doesn't require chemicals, too much elbow grease or time waiting for the glass to soak in dishwashing liquid.
Instead, use olive oil! Yes, olive oil has so many uses around the kitchen but you may have not used it for this before. Simply hold your jars under some running water to remove the paper part of the label.
Run water over the jar and use a scrubbing brush to remove the first layer of paper. This should not be too difficult.
You will have sticky residue left behind on the jar and this is where olive oil comes in.
Pour some oil onto a tea towel and rub it over the area.
Take your scourer and run it over the sticky area. This may require a little bit of force but it should begin to lift easily.
Will you try this? How do you usually remove sticky residue from jars?
Watch the video below to see how it's done:
Comments