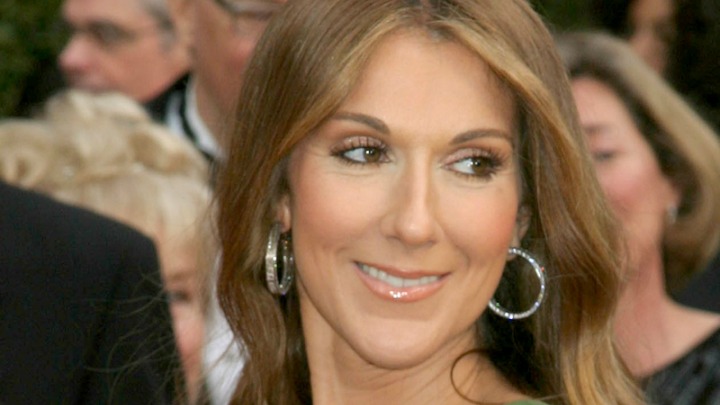 On Friday's Today show, Celine Dion had a very emotional interview, where she bonded with host Kathie Lee Gifford over their shared pain – and strength – of losing their respective husbands within the past year.
"It was still very early in the loss of René [Angéelil], and then you sang … "The Show Must Go On," Kathie, whose husband Frank Gifford died last August, told Celine on the show. "You gave strength to everybody. Everybody is waiting to see how you're doing to give them permission to be okay."
Welling up with tears, Dion explained her courage after losing the love of her life actually came from her late husband.
"I feel very strong because my husband had given all of us wonderful luggage," said the singer. "I lost the man of my life, but I cannot live thinking this way. I have to say I found the best man in the world like you did for yourself. We were both extremely lucky, and the luggage that we have will carry us for the rest of our lives."
The star added that it's important for the women to show their kids "that mom is fine and you're going to be okay."
Proving just that, the night before, Celine stopped by The Tonight Show With Jimmy Fallon to play "Wheel of Musical Impressions" with Jimmy.
Celine appeared a bit nervous at the beginning of the game where she would have to perform a random song in the style of a random artist. She hit the button and had to perform "Frère Jacques" in the style of her friend Cher. She does a great job, and follows it up with some other great impressions.
Watch the video below:
We think she did a great job! What do you think?
Comments