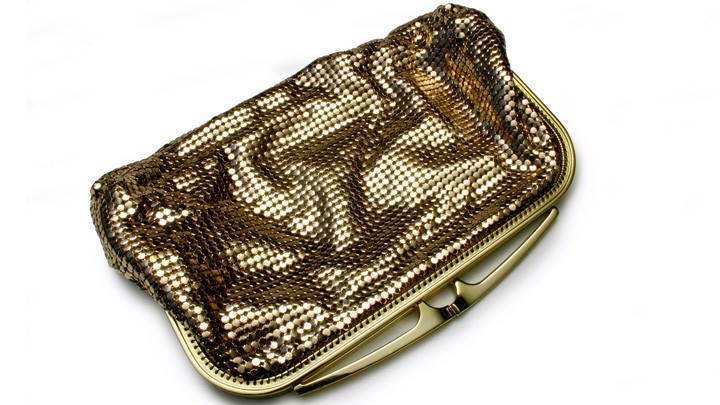 It might have been years since you carried a Glomesh purse around but there's no doubt you had one and could still identify it today. That iconic chainmail purse was a staple of women's lives throughout the 60s, 70s and 80s. Who could forget the gold, silver and white purses?
Glomesh was founded in Australia by Hungarian immigrants Louis & Alice Kennedy in 1958 and the first factory was set up in Bondi.
According to the Glomesh website, "Glomesh quickly became the "must have" brand in the Australian fashion and accessories market, creating its very own sub-culture and household name status. To this day, Glomesh remains a staple in Australia's fashion heritage".
Sadly, the traditional Glomesh purse has been out of vogue since the early 80s and has yet to make a comeback.
Park Lane, was another original maker of Glomesh. The distinctive 'rats tail' straps for handbags came from Prague, the mesh was made in Barcelona and other bits and pieces came from elsewhere. It was all put together at Sydney workshops and exported all around the world.
At the height of Glomesh's success in 1968, the creator Hansy Bruel received an Export Award from the Australian Government. Glomesh had many imitators but there was nothing like the original! Let's take a look back today and share our memories!
Comments