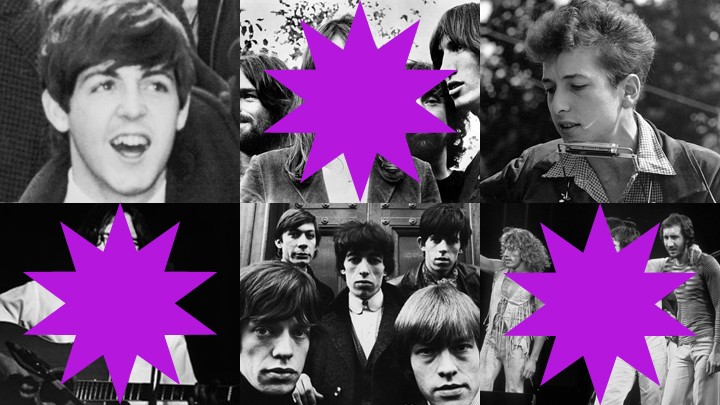 It's been touted as the biggest rock concert in history. Yes, that's right: the biggest rock acts of the 1960s and 70s will come together on one bill that celebrates the greatest era of music. And we lived through it!
NME reports Bob Dylan, Paul McCartney, The Who, The Rolling Stones, Neil Young and Pink Floyd have been booked for the mega festival to be held in Indio, California between October 7-9. It will take place on the same site as popular music festival Coachella.
The headline acts are expected to be paid a whopping $7 million each for their sets, but when you think about how iconic the concert will be, it seems like a small price to pay.
"It's so special in so many ways," Young's longtime manager Elliot Roberts reportedly told The LA Times. "You won't get a chance to see a bill like this, perhaps ever again. It's a show I look forward to more than any show in a long time."
The six acts have never shared a bill before, and it also would be the first time that Bob Dylan and Paul McCartney have played together.
"It will be their full stage productions, with full sets," said one person close to the project, reports the LA Times. 
In the tentative plans, Bob Dylan and the Stones would play back to back on October 7 to open the festival. They would be followed on October 8 by Neil Young and McCartney and their touring bands.
The event would conclude on October 9 with The Who and former Pink Floyd bassist, songwriter and singer, Roger Waters.
"If you just look at it at face value, a bill like this doesn't exist anywhere else on the concert landscape," said Gary Bongiovanni, editor of Pollstar. "There are a lot of festivals, but nothing quite like what's being planned there. I expect it will resonate nationally — and internationally".
No more details of the event have been revealed but a full announcement is expected from the promoters soon.
Tell us, would you love to go to this concert?
Comments