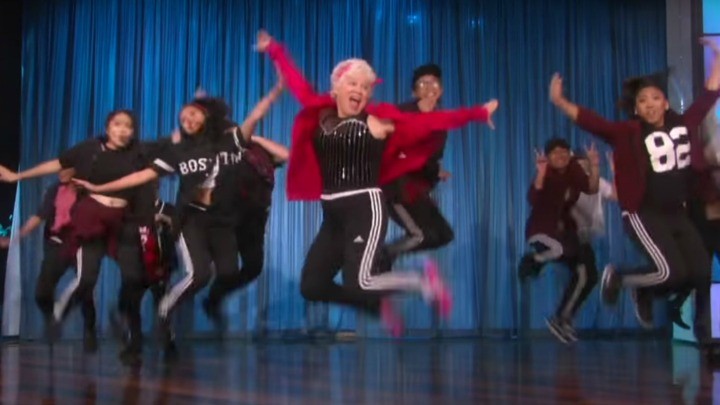 Shirley Clements worked as a teacher for 25 years and chose to have one last hurrah by performing a choreographed routine to "Uptown Funk" with some of her students.
The video was posted to Ellen's website and quickly went viral and is now doing the rounds on social media again.
Not only is the routine fabulously choreographed, but 60-year-old Clements outshines all of her students with her killer moves!
Ellen was blown away by the performance and asked Clements and her students to come on the show.
Clements explains that they chose "Up Town Funk" because of more than just the up beat happy vibe, "The mascot [for the school] was a dragon so we always used to say… once a dragon always a dragon, so when it said 'and a dragon wants to retire' it was like that's it, it's the song. It was serendipity," she says.
Although over 40 students performed in the original video she could only bring 12 onto The Ellen Show.
"They are my love. They are part of my heart, they work their butts off and they show me love and respect and they are the nicest kids on the planet. I couldn't ask for nicer kids to be here today, you're going to love em'," she says.
Check out her killer moves! (The dance starts at 2minutes 15 seconds if you want to skip the interview). 
How do your dance moves measure up?
Comments