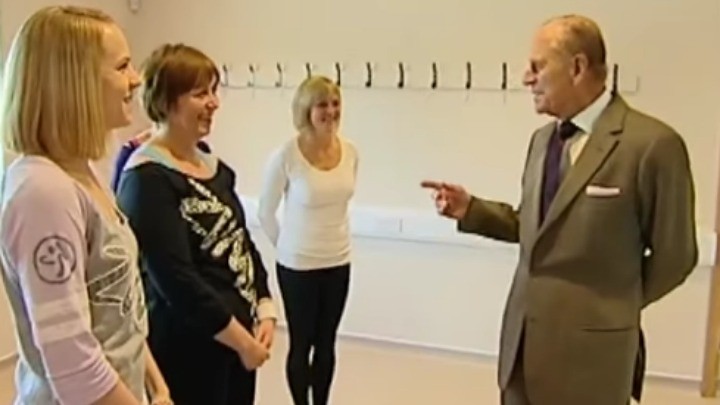 Prince Philip is known for his unfiltered moments in the spotlight. So to celebrate nearly a century of his uncensored wisdom, here are 20 of His Royal Highness' best and most outrageous quotes in history.
"It is my invariable custom to say something flattering to begin with so that I shall be excused if by any chance I put my foot in it later on." – Full marks for honesty, from a speech in 1956.
"You have mosquitoes. I have the press." – To the matron of a hospital in the Caribbean in 1966.
"Holidays are curious things, aren't they? You send children to school to get them out of your hair. Then they come back and make life difficult for parents. That is why holidays are set they are just about the limit of your endurance." – At the opening of a school in 2000.
"You could do with losing a little bit of weight." – To hopeful astronaut, 13-year-old Andrew Adams.
"And what exotic part of the world do you come from?" – Asked in 1999 of Tory politician Lord Taylor of Warwick, whose parents are Jamaican. He replied: "Birmingham"
"The problem with London is the tourists. They cause the congestion. If we could just stop the tourism, we could stop the congestion." – At the opening of City Hall in 2002.
"You ARE a women, aren't you?" – To a woman in Kenya in 1984, after accepting a gift.
"The French don't know how to cook breakfast". – After a breakfast of bacon, eggs, smoked salmon, kedgeree, croissants and pain au chocolat – from Gallic chef Regis Crépy – in 2000.
"Dontopedalogy is the science of opening your mouth and putting your foot in it, a science which I have practiced for a good many years." – Address to the General Dental Council, quoted in Time in 1960.
"Do people trip over you?" – Meeting a wheelchair-bound nursing-home resident in 2002.
"If you stay here much longer, you will go home with slitty eyes." – To 21-year-old British student Simon Kerby during a visit to China in 1986.
"A pissometer?" – The Prince sees, then renames, the Peizometer water gauge demonstrated by Australian farmer Steve Filelti in 2000.
"People think there's a rigid class system here, but dukes have been known to marry chorus girls. Some have even married Americans." – in 2000.
"I have never been noticeably reticent about talking on subjects about which I know nothing." – Addressing a group of industrialists in 1961.
"It looks as though it was put in by an Indian." – The Prince's verdict of a fuse box during a tour of a Scottish factory in August 1999. He later clarified his comment: "I meant to say cowboys. I just got my cowboys and Indians mixed up.
"It looks like the kind of thing my daughter would bring back from her school art lessons." – On being shown "primitive" Ethiopian art in 1965.
"Oh no, I might catch some ghastly disease." – On a visit to Australia in 1992, when asked if he wanted to stroke a koala bear.
"Get me a beer. I don't care what kind it is, just get me a beer!" – On being offered the finest Italian wines by PM Giuliano Amato at a dinner in Rome in 2000.
"I thought it was against the law these days for a woman to solicit". – Said to a woman solicitor.
Which is your favourite quote of Prince Philip's? Can you think of any others?
Comments