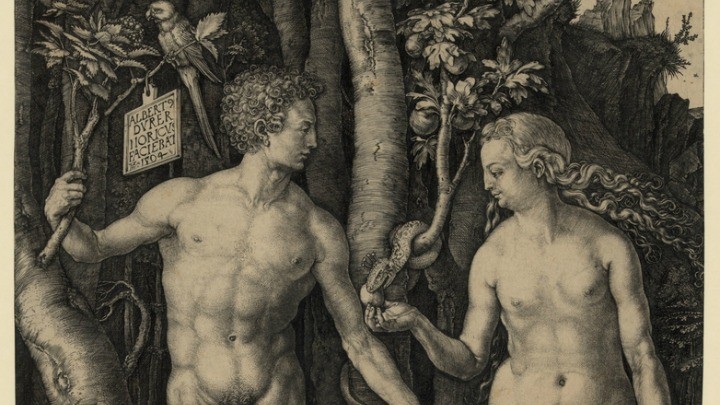 Have you ever wondered why God created Eve? There were 10 main reasons… They are:
Reason 10: God worried that Adam would always be lost in the garden because He knew men would never ask for directions.
Reason 9: God knew that Adam would one day need someone to hand him the TV remote because men don't want to see what is on TV; they want to see WHAT ELSE is on TV.
Reason 8: God knew that Adam would never buy a new fig leaf when the seat wore out and therefore would need Eve to get one for him.
Reason 7: God knew that Adam would never make a doctor's appointment for himself.
Reason 6: God knew that Adam would never remember which night was bin night.
Reason 5: God knew that if the world was to be populated there would have to someone to bear children because men would never be able to handle it.
Reason 4: Despite being Keeper of the Garden Adam would never remember where he put his tools.
Reason 3: The Scripture account of creation indicates that Adam needed someone to blame his troubles on when God caught him hiding in the garden.
Reason 2: As the Bible says, "It is not good for man to be alone", he only ends up getting himself in trouble.
But the main reason God created Eve…
Reason 1: When God finished the creation of Adam he stepped back, scratched his head and said, "I can do better than that."
Did this give you a laugh? Remember to share it with your friends!
Comments