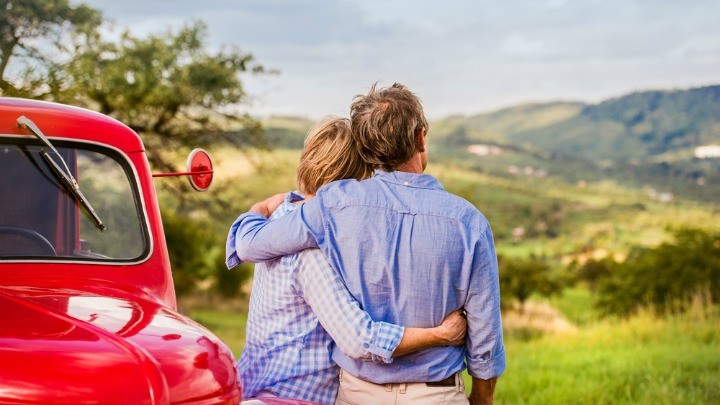 Choosing a place to retire isn't easy. There are so many things to consider like affordability, convenience, safety and let's face it – we all want to have fun! If you're looking for a spot that can keep you entertained, here are some interesting, quirky and amazing places from around the world to check out.
Santa Fe, Panama
According to International Living, Santa Fe is the kind of place where $6 will get you a sack of fruit and vegetables AND two chicken breasts for dinner. Your monthly water bill is rarely over $3 and home rentals can be as little as $400 a month. If cleaning is not your thing, hiring cleaning ladies or even builders will only set you back $15 a day. Nature lovers will enjoy fun activities like walking along the many rivers, streams and waterfalls.

If you love coffee, you can be in the middle of the action where the locals grow the rich brew on a plantation. Bird watching will please budding Ornithologists anytime as will the stunning valley panorama.
Estimated cost: $1,000 per month.
Penang, Malaysia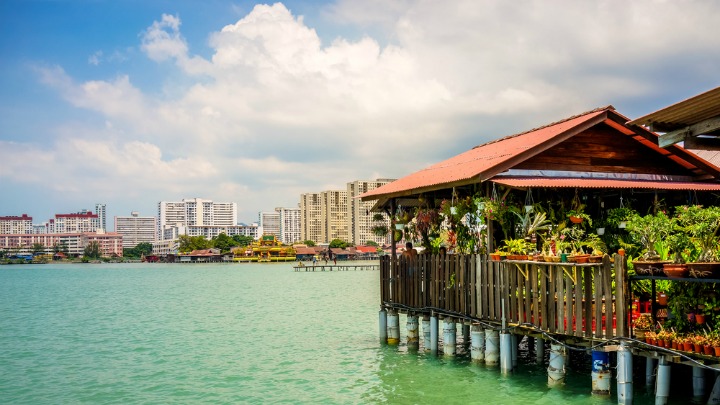 Can't decide between the city and beach? Penang could be your answer as it offers the best of both worlds – island charm and city buzz. The locals are very friendly and you will be spoilt for choice as Penang is well-known for its street food. Indulge in freshly made 'Kuey Teow' noodles and a glass of warm 'pulled' milk tea called 'Teh Tarik', both for just $4. You'll see fancy traditional trishaws being pulled around by locals and lots of small markets along the coastal roads at night. From fine dining restaurants and bars to shopping malls and cinemas, Penang not only offers modern infrastructures but also rich history and culture. George Town, Penang's capital, is a UNESCO-listed city dating from 1786. For those looking for some nature and adventure, the white-sandy beaches and pristine jungle trails will excite you. And did we say that it's summer all year long?
Estimated cost: $1,600 per month.
Coffs Harbour, Australia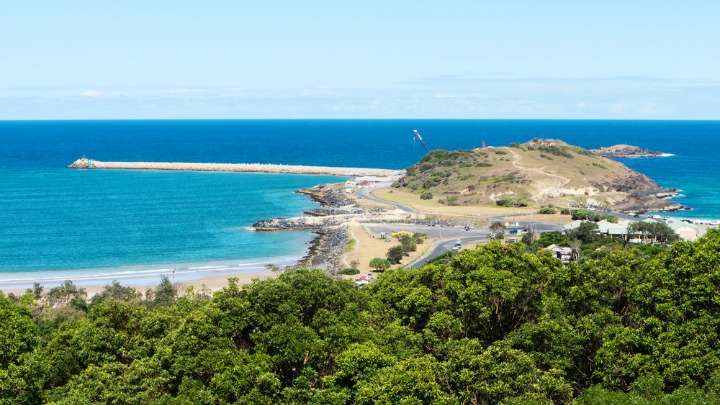 If you're looking for something closer to home, Coffs Harbour is home to the iconic Big Banana and many great beaches. Coffs Harbour is well-known for its friendly, relaxed atmosphere, its spectacular coastline, and its many attractions and events. There are so many things that will keep you busy in there from fishing in Macksville to exploring the breathtaking views of Dorrigo National Park at the Skywalk. Take the motorhome to beautiful Nambucca Heads, relax by Boambee creek and if you're adventurous try kayaking there. Cycling is also a popular activity as there are many scenic routes between Sawtell and the greater Coffs Harbour area. If you love arts and culture, Bellingen features rich architectural heritage, rural charm, gourmet food scene and cultural celebrations such as their annual Jazz Festival. Coffs Harbour has its own airport, and for friends and family who prefer driving, it is about 6.5-hours from north of Sydney.
Estimated cost: $1,700 per month.
The Villages, Orlando, USA
Have you heard of The Villages? It's notorious for over-55s who want to spend their golden years with access to 11 a.m. happy hours, thousands of activities, and no-strings-attached sex. Yup! Property prices start at around $90,000 and facilities include golf, shopping malls, dining, medical and professional services – everything just a golf car ride away, in a beautifully designed and gated community. Entertainment was a big focus from the start of this "fantasyland" – the developer collaborated with an entertainment consultant who had designed huge theme parks. Residents are kept busy with fun activities like dancing, water aerobics, tennis, beach tennis, painting, and movie screenings and more.

If you want to try The Villages lifestyle, a "sample" vacation starts from only $199 a night!
NOHO Senior Arts Colony, USA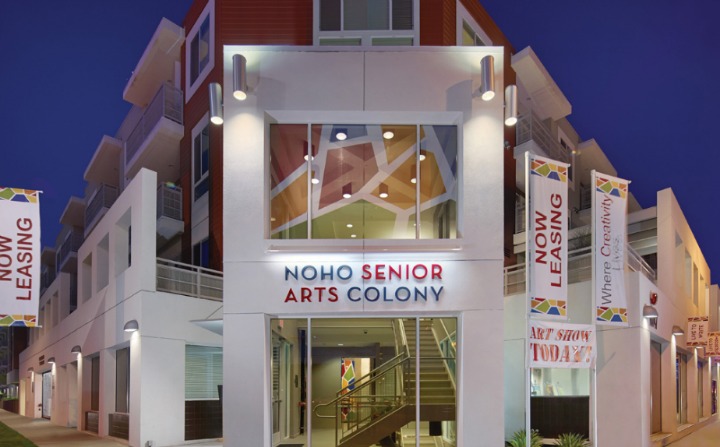 NoHo Senior Artists Colony is a community for over-60s in the trendy North Hollywood, created exclusively for artists. Most of the current residents are writers and actors, but NOHO is actually open to anyone who loves the arts. Unique features include a visual arts studio, digital arts room, stadium-style performing arts theater, independent film, galleries, and complimentary arts and wellness programs offered by EngAGE®. Rent starts from approximately $1,750 monthly but you will enjoy yoga classes, healthy critique sessions on new scripts, dance, and acting classes to keep you busy as well as inspired.
What are the best retirement spots you've seen or heard of?
Comments