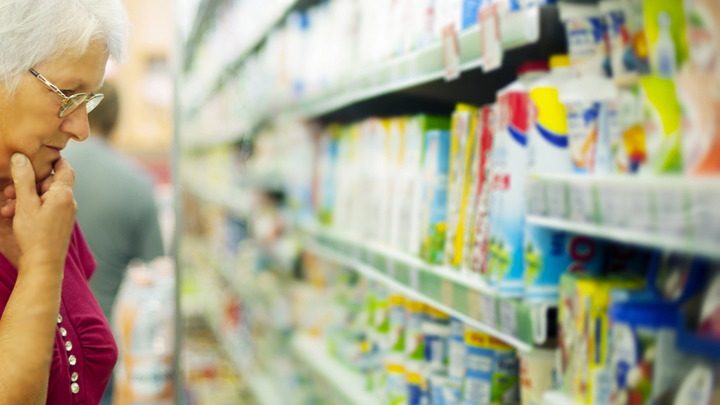 Canstar Blue have conducted their annual survey of Australia's favourite brands, and there are a couple of surprises.
Aldi came out on top with two products in the top 10, in the survey that asked 27,000 Australians about their shopping preferences. The brands in the top 10 cover a range of consumer areas, including retail, telecommunications, appliances and fast moving consumer goods (FMCG), and all achieved five-star ratings for overall customer satisfaction in their respective categories.
Canstar Blue head Megan Doyle said the company had produced customer satisfaction ratings in nearly 100 different categories in 2015, ranging from pizza stores and diet shakes to refrigerators and electricity providers.
"But these 10 brands stand out from the rest," she said. "The big challenge facing retailers, service providers and manufacturers is striking a winning balance between product quality and price. The importance of good customer service also shouldn't be underestimated.
"Many of these brands compete in hugely competitive markets, particularly those in the FMCG space that are facing huge pressure in the supermarket price war. But consumers are only interested in getting the best bang for their buck — and these 10 brands are the highest rated of the year", reports News Corp.
"Yes, consumers are price-conscious and don't want to pay more than they have to for certain everyday products, but they also appreciate quality and don't mind paying more for certain items they love," she said.
"At a time when retailers are competing to offer the lowest prices, these results show that getting the best value for money doesn't always mean buying what's cheapest.
"The likes of Dick Smith jam and Obela dip are also some of the more expensive products in their categories, but consumers are happy to pay for that extra quality," Ms Doyle said.
CANSTAR'S TOP 10 BRANDS OF 2015
• ALDI Anco (fabric softeners)
• ALDImobile (mobile prepaid service providers)
• Blast Ultra Plus (dishwashing liquids)
• Blooms the Chemist (pharmacies)
• Bose (headphones)
• Dick Smith (jam/fruit spreads)
• Miele (front load washing machines)
• Obela (food dips)
• Teachers Mutual Bank (challenger banks)
• Westnet (broadband service providers)
Comments