Forced back into the closet – our forgotten ageing LGBTI community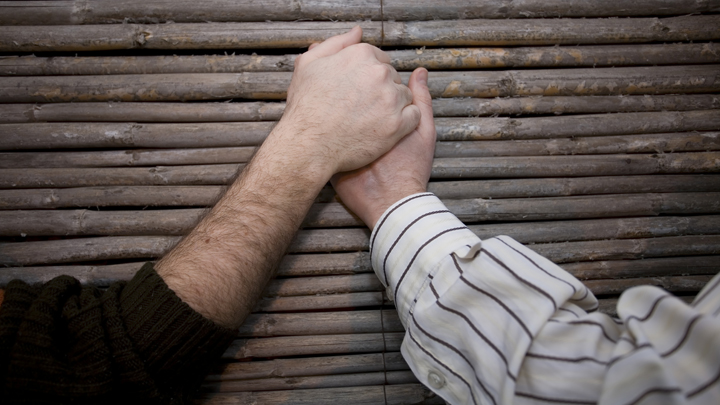 As if there aren't enough worries and things to consider when you look at moving into a lifestyle village, imagine if you were also in the LGBTI (lesbian, gay, bisexual, transgender and intersex) community. On top of having to worry about fees and being away from family or friends, they have the added stress of wondering if they will fit into a retirement community, which can cause a lot of pain.
A recent survey of 312 LBGTI 50-84 year olds in NSW found that they are concerned about the lack of LGBTI-friendly aged care and fear discrimination, as well as loneliness. We don't talk about it enough but it is clear that we have a diverse population that doesn't always fit into the cookie cutter mould. Even though many will say they are kind and understanding of the LGBTI community, these people still think that they are not going to be accepted if they choose to move into an over 50s village.
Southern Cross University's Associate Professor Mark Hughes, who created the study, said that he believed that mainstream aged care providers need to undergo sensitive training to become more familiar with the unique needs and concerns of the ageing LGBTI population. He also said, "Older LGBTI people thinking of accessing aged care services have often had many experiences of discrimination when they were younger and they carry that with them through their lives and so that influences how they engage with service providers".
This is concerning because if the older LGBTI community don't feel comfortable to ask for support when they need it, they could be at a high disadvantage health-wise, mentally and physically. Professor Hughes made mention of the concern that LGBTI people may retreat back into the 'closet' so that they can be treated fairly, and "that's the worst thing that could potentially happen to someone". Are we really treating our gay and intersex community in this way? Where has our humanity gone?
Ad. Article continues below.
And although the overwhelming majority of Australians are supportive of same sex marriage and homosexuality, it'd be ignorant not to acknowledge the stigmas that still exist in society, particularly in our generation. It wasn't easy growing up gay or intersex – in fact the latter was often shunned. One of the key findings was that LGBTI people experience higher levels of psychological distress than members of the general public, which was more prominent in single LGBTI people. "The people who were lonelier and had higher levels of psychological distress preferred to engage in activities with other LGBTI people and those in an older age group – people who seemed more like them and they could relate to", said Professor Hughes.
Thankfully the Government is listening and ACPE recently had their Bachelor of Applied Fitness students engage in an 8-week personal training intervention with LGBTI seniors called Outrageous Ageing. The program was designed to help people who are ageing live independent, active and healthy lives. Participants of the study focusing on exercise and strength recorded outstanding improvements and one participant was even able to dispense with his walking stick at the end of the 8 week program!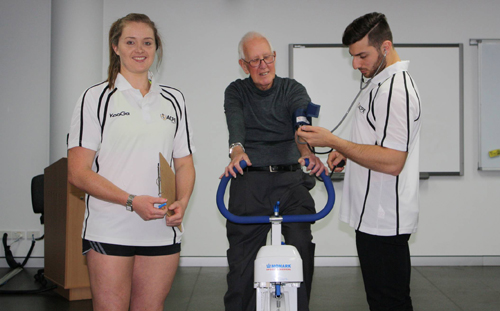 The reasons for the project were varied but the Federal Government recognised elderly LGBTI individuals as a group that required additional needs as they transitioned into old age. The group of participants from the LGBTI community had suffered from endemic and institutionalised homophobia and as a result, were reluctant to enter aged care facilities.
Do you think there is still a stigma around the LGBTI community? Have you seen it for yourself in society? What are your thoughts and what do you think should be done in retirement facilities? Tell us below.