For the love of God – give Kate a break!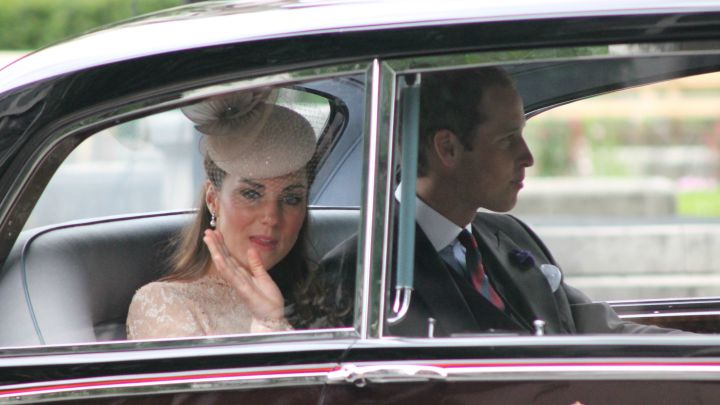 There has been a flurry of media reports about the Duchess of Cambridge in the past month or so, with some speculating that her marriage to William is on the rocks, others suggesting she has post-natal depression and others labelling her "the invisible princess".
You would think, in light of the recent anniversary of Diana's death, we might have learned a thing or two about protecting our princesses from the constant pressure to perform – but, sadly, that doesn't seem the case.
Kate looked happy, beautiful and relaxed in July when she attended the America's Cup World Series event at Portsmouth, but has been keeping a low profile since then.
Ad. Article continues below.
The rumours all began with the Duchess deciding not to attend the wedding of friends Bear Maclean and socialite Daisy Dickson in Devon last month. While sources close to the Duchess say she had let it be known she would not attend, reports emerged that her name was still on the seating plan, sparking rumours she pulled out at the last minute.
William took Kate's sister Pippa in her place and a great time was had by all, although some social media trolls took it upon themselves to label Kate as "arrogant".
Meanwhile, people seem to have forgotten that the Duchess was at home with her two children – George, who has just hit his strides as a two-year-old, and Charlotte who she may still be breastfeeding. And while, yes, she's royalty and has all the help in the world, let's remember that Kate and William have made it clear they want to give their children as "normal" a childhood as possible.
Today, the Daily Mail is reporting that the Queen had to "coax recluse Kate" out for her milestone celebrations at Balmoral next week.
"The Duchess of Cambridge's absence from a string of recent social events has bemused some friends, but now the Queen has managed to coax Kate out of her rural 'isolation' in Norfolk," Sebastian Shakespeare writes.
It will be the first big event Catherine has attended since Charlotte's christening and, quite frankly, who can blame her. With two tiny people to look after, we think it's okay if she wants to sit around the house in her jarmies, don't you?
Do you think the Duchess of Cambridge deserves a break, or should royals always be on call?