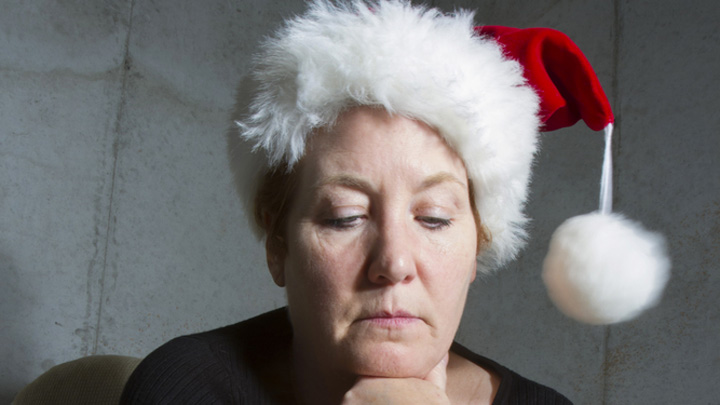 Over the years, I've had some great Christmases, but for the last 5 year,s it's been hell. Nothing make me feel more anxious or incredibly upset than the prospect of another Christmas alone. So this year I've decided that I want to bury the hatchet with my daughter-in-law who has caused me grief.
It took me many years (as you can see) to get to this point, and I didn't do it easily. I've fallen out with my son and my grandchildren and while I'm not completely over it, I feel I should share my story so that perhaps other grandmothers who are in my situation can know that saying sorry is better than living like I, or we, have been.
Five and a half years ago, I had a big fight at a family barbecue with my daughter-in-law. She was holding my grandson in her lap and was smoking with the other hand. He was liable to fall off her knee if she wasn't careful, and at 9-months-old, I couldn't have that happening. I swiftly snatched him off her. I could have left it there but I yelled and said she was a bad mother. Understandably, she was very upset. There were so many things wrong with the situation from my point of view, especially the smoking, but she felt it was time for me to leave.
My son called later on a yelled down the phone at me while his wife shouted in the background. It was incredibly upsetting and a few months later I sought counselling to deal with my depression. I called my son time and time again to explain my side of the story but they didn't want to hear it. I missed my grandson's christening, and devastatingly I also missed the birth of my granddaughter. What had I done?
The more I tried to explain and say that she wasn't a bad mother, the more I was pushed away. It's been five years since it happened, and it's felt like eternity. For a grandmother to not be able to be the matriarch and be around her grandchildren is heartbreaking, but so is losing your own baby.
After many moments of reflection, I realised the one thing I hadn't adequately said was sorry. I hadn't sat down and written a letter and apologised. I'd never said sorry that I intruded or sorry that I judged your smoking, or sorry that I embarrassed you in front of your family. So I decided this year it was time.
I wrote that letter, and I got a response. My daughter-in-law said I could come to their family Christmas for the opening of the presents if I wanted to. She was curt in her response but she seemed as if she had moved on, finally.
In less than two weeks' time, I'll be able to say the words I never could… and I'm hoping it works.
Wish me luck.
Tell us, have you been in this situation before? Have you been shut out of your family for a mistake you made?
Comments