Five meals for under 15 dollars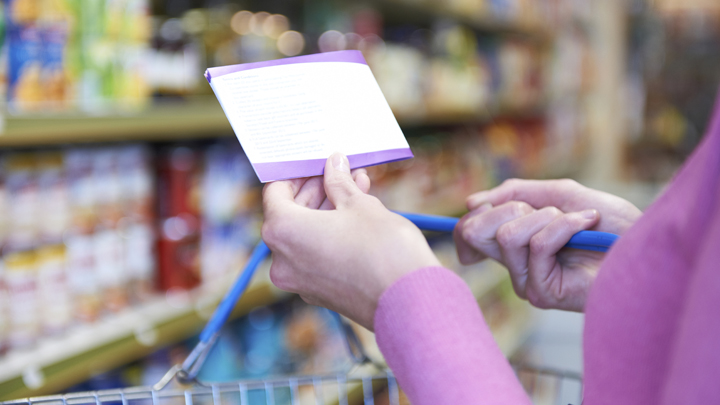 Are you looking for some easy to make, penny pinching meals? Take a look at the following simple to create feeds that are sure fire way to keep hunger at bay while going easy on the purse strings.
1. Fruity Baked Curry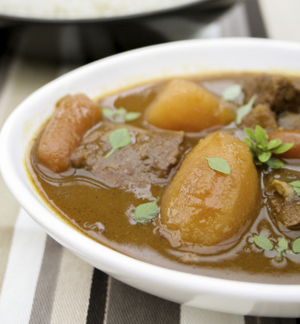 Prep time: 10 minutes
Ad. Article continues below.
Cook time: 20 minutes
Serves 2
Ingredients:
400g steak, diced
1 tablespoon low-fat spread
1 tablespoon plain flour
1 onion, chopped
1/2 apple, chopped
pinch ground pepper
pinch of salt
½ tablespoon sultanas
½ tablespoon curry powder
½ tablespoon chutney
½ cup water
juice of one lemon
Method:
Ad. Article continues below.
Fry onion and apple in low-fat spread until transparent
Add beef and curry powder and fry until meat is brown.
Add flour and brown further.
Pour in water and add chutney, sultanas, salt, pepper and lemon juice.
Bring to the boil and simmer for two minutes.
Serve on white/brown steamed rice.
2. Veggie Moussaka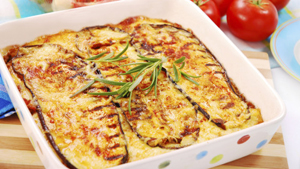 Prep time: 15 minutes
Ad. Article continues below.
Cook time: 30 minutes
Serves: 2
Ingredients:
1 cucumber, sliced
1 red onion, diced
1/2 eggplant, chopped
1/2 cucumber, chopped
2 eggs
1/2 cup cheese, grated
2 tablespoons of butter
2 tablespoons of white flour
Method:
Ad. Article continues below.
Layer cucumber, red onion, eggplant and cucumber in baking dish
In separate pan, whisk the eggs. Combine eggs with flour and melted butter in order to create the white sauce
Add white sauce to baking dish, covering all of the vegetable
Cover dish with the grated cheese
Bake in oven on  medium heat until golden brown on top
3. Lucas Low Fat Pea Soup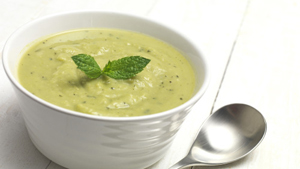 Ad. Article continues below.
Prep time: 10 minutes
Cook time: 90 minutes
Serves 4
Ingredients
8 cups water
450g peas with shells
½ cup finely chopped dill
Salt and freshly-ground pepper to taste
½ cup low-fat plain yogurt
Ad. Article continues below.
Method
In a large pot, bring water to the boil and add peas. Return to boil then reduce to simmer for 45 minutes, stirring occasionally.
Remove one third of the pea pods and place in a food processor with half a cup of cooking liquid and process until smooth. Pour into a large bowl. Repeat with the remaining pea pods in two batches, with 1/2 cup cooking liquid each time.
Pour the pureed peas and the remaining cooking liquid through a fine-meshed sieve, pressing on the solids to extract as much liquid as possible.
Return the soup to the pot and bring to the boil. Simmer until reduced by about a third, approximately 30 to 35 minutes. Stir in chopped dill and add salt and pepper.
Serve in bowls with a swirl of yogurt and a sprig of dill as garnish.
4. Cold Lamb Salad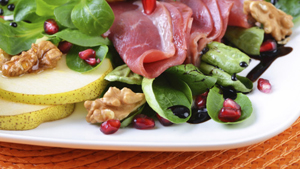 Ad. Article continues below.
Prep time: 20 minutes
Cook time: 8 minutes
Serves 2 – 4
Ingredients:
1/2 cup three cheese Italian salad dressing
1/2 cup plain yogurt
1/4 cup mayonnaise
3 tablespoons milk
1/4 cup grated Parmesan cheese
1  package penne pasta
1 or 2 cooked lamb steaks
2 cups grape tomatoes
1 yellow bell pepper, chopped
1 green bell pepper, chopped
1 cup diced cheese (users choice)
1 cup frozen baby peas
Ad. Article continues below.
Method:
In large bowl, combine salad dressing, yogurt, mayonnaise, milk, and Parmesan cheese and mix well.
Slice lamb and add to dressing mixture along with tomatoes, bell peppers, and cheese and stir gently. Top with peas; do not stir.
Cook pasta according to package directions until al dente. Drain and add to salad in bowl; stir gently to combine. Cover and chill for 2-3 hours to blend flavours before serving.
5. Chicken and Bacon in Puff Pastry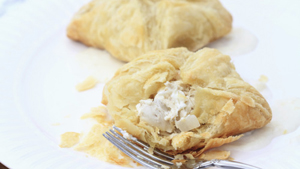 Ad. Article continues below.
Prep time: 15 minutes
Cooking time: 25 minutes
Serves: 6 
Ingredients:
6 slices bacon
1 tablespoon olive oil
3 boneless, skinless chicken breasts, cubed
1/2 cup chopped onion
1 – 250gm package cream cheese, softened
1/2 teaspoon dried thyme leaves OR 1 tablespoon chopped fresh thyme
2 sheets frozen puff pastry, thawed
1 egg, beaten
Method:
Preheat oven to 200 degrees. In medium pan, cook bacon until crisp; remove, drain on paper towels, crumble, and set aside. Drain pan; do not wipe out.
Add olive oil to pan and add chicken and onion. Cook together until onion is tender and chicken is no longer pink, about 7-8 minutes. Remove with slotted spoon to medium bowl.
Add cream cheese and bacon to chicken mixture along with the thyme and mix well; if you're adding fresh herbs, add them at this point.
Gently roll out each puff pastry sheet across the fold lines to make it a bit wider. Cut each sheet into thirds following the fold lines of the pastry. Then cut in half across the strips to make six rectangles from each sheet. Put 1/3 to 1/2 cup of the chicken mixture in the centre of six rectangles. Top with the other six rectangles and gently stretch the top rectangles to fit. Seal edges and press with fork. Place on cookie sheet and brush with beaten egg.
Bake for 20-25 minutes until deep golden brown. Remove to wire rack and let cool 5 minutes before serving; the filling is very hot!