Five easy ways to get rid of grease around the home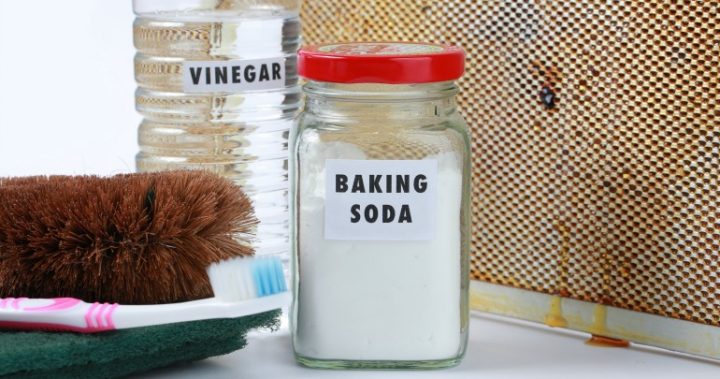 Grease is the word. But it is not the word you want to use when it comes to cleaning up around the home. While it can seem like you can't avoid the sticky sensation, here are some great simple ways you can help grease at bay, or at least save you a bit of your own elbow grease.
Flour power. If it is a recent spill and the grease is still flowing try putting flour on it. Let it soak in then simply wipe it up. This works best if it is not hot grease and before it has turned sticky…. otherwise you might be in for a bigger mess.
Join the club. Club Soda (carbonated water containing minerals and salt) soaking in your pots and pans while still hot helps make the cleaning process easy. Leave it in there until you are ready to wash up.
Hey baby. Baby powder (0r even chalk) can be used to soak up grease stains on material or clothing. If the stain is still wet, soak some of the residue first with paper towel. Then rub the powder directly on the stain and brush it off when you are done. Shampoo is the next best solution found in your bathroom, which can also help get rid of fresh stains. If you can, then put in the washing machine. 
Salt in the wound. With fabrics you can't machine wash (such as rugs, carpet, padded seats on chairs) you can try a mix of salt and alcohol. (1 part salt, 4 parts rubbing alcohol, 1 part drinking alcohol while you wait if you like). Using a cloth simply to rub the mixture until the stain goes away. Now you can have your drink while you wait for it to dry, then simply vacuum up any salt residue.
Kitchen whiz.  Baking soda and vinegar have magic properties when it comes to cleaning. Even vinegar on its own can help soften up any hard grease stains in your oven trays, and even the oven itself. Best to use while they are still hot. As an extra tip, boil two cups of vinegar in your pots and pans and it should stop the grease sticking for months.
Ad. Article continues below.
These tips are bound to have your greasy problems sorted, as fast as greased lightning.
Have you used these tips yourself? Do you have any other easy household tip to share?