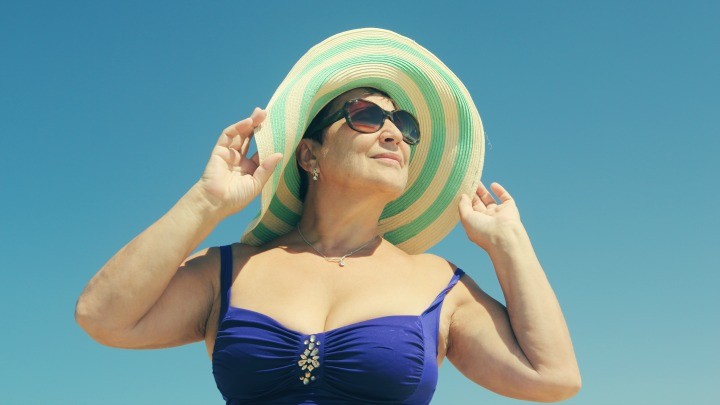 Let's just lay it all out there: travelling alone in your 60s or 70s can be a daunting thought. Being alone with only yourself to rely on, having to figure out what the map is trying to tell you, ordering food in another language, paying extra for a single room – it's enough to send many people into a tailspin of doubt and fear. The truth is, many of us are faced with the reality of travelling alone; whether it's because of divorce or separation, or because a partner has passed.
Plucking up the courage to plan and book that holiday alone is a huge moment in a person's life. The places we travel to can have a huge impact on us. The memories we create while we're travelling and soaking up new destinations and cultures are ones we keep for life. When you've spent most of your life travelling with a partner or friends and family, the thought of travelling alone can be downright scary.
Not only are there general fears about safety, there's all the other stuff you have to worry about, too. 'Will I get lonely? Can I last the whole holiday with just me, myself, and I for company? What if I make a fool of myself and accidentally order a plate of snails?' (Author's note: I have done this before.)
These are the thoughts that fill our heads when contemplating travelling alone for the first time, but they shouldn't be the things that stop us from taking the leap and jumping on the plane. One of the best ways to travel as a solo artist is to plan, plan, plan. Book ahead and plan your daily itinerary as much as you can. Think about the big stuff, like flights and hotels, as well as the kinds of activities you want to do everyday. It's easy to book museum, gallery, or landmark tickets online before you go – and it's highly recommended that you do as it usually means you get to stroll to the front of the queue while the rest of the tourists wait it out for hours. Plus it means you can map out where you want to go every day well ahead of time.
Even taking the time to choose which restaurants you want to go to in each city is a great way to save yourself the time and the worry when you get there. A little research into the best restaurants in a city can mean the difference between an unforgettable meal and a bad bout of food poisoning!
What if often comes down to though, is finding the strength and the courage within yourself to take on the journey on your own. Embracing the fact that it might not be smooth sailing every step of the way and understanding those little hiccups along the way usually make the best stories anyway. Most solo travellers find they end up making friends from city to city; whether it's someone you can spend a whole day with, or someone you can just share a coffee with, meeting people and making new friends is one of the best things about travelling on your own. Most people find they are much more open to making new friends when they're travelling alone. Without the safety net of a travel buddy, we are more willing to put ourselves out there.
So don't be afraid to take the leap into solo travel; be brave, be bold, and embrace all of the wonderful experiences that come along with it.
Have you ever travelled alone? Do you have any fears about travelling alone?
Comments