Finally: An easy way to navigate supermarket aisles and halve shopping time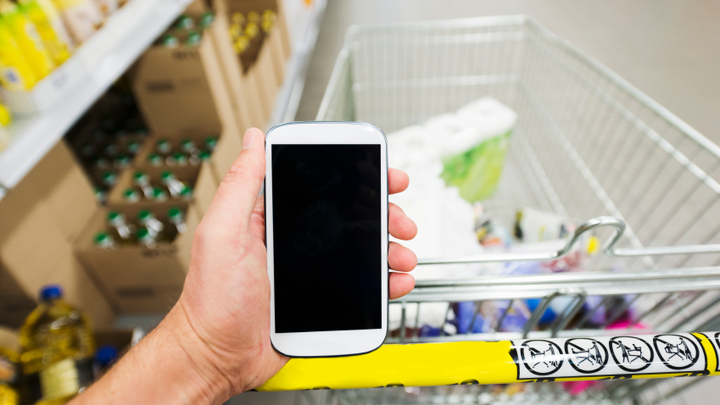 Grocery shopping is a necessary evil and often leads to long stints in aisles, wondering where that jar is or where they've moved the bread. It can sometimes take more than an hour to just navigate through the store, so what if you could get in and out in half the time, with the click of a button?
Woolworths have just announced their new app to coincide with the release of the Apple Watch, however you don't need the wrist device to use it – you just need a smart phone.
The Woolies Shop app has been created to help shoppers navigate around any of the Woolworths chains across Australia.
It also shows customers information on their chosen product and locates the nearest store in order to make the shopping experience swift.
Ad. Article continues below.
The app solves the problem of visiting an unfamiliar Woolworths store and not knowing where anything is. All you need to do is enter in what product you're having trouble locating and it will give you the aisle number and shelf.
"Shopping lists created in the Woolies Shop app can also be accessed via the Apple Watch app. Lists are sorted by aisle order so customers can navigate the store like a pro and find everything they need quickly and easily", Woolworths said.
"Items can be checked off as soon as they're found so nothing is forgotten.
Woolworths digital marketing manager Katrina Colpo told Daily Mail, "We're excited to be one of the first apps available for the new Apple Watch.
Ad. Article continues below.
"The app has been months in the planning and we've been working with a team of very talented designers and developers from Bilue and Neoteny to create this exciting tool".
The Woolies Shop App is available on iTunes for free here.
Tell us, would you use this app whilst shopping? Is it time we had more technology in supermarkets?