Finally: A device that covers up your cat's rude behind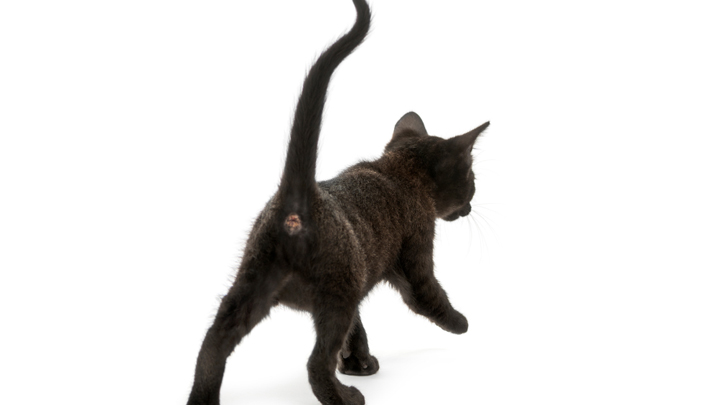 Cat owners will know the unsightly horror that is a cat's backside, but luckily there is now a discreet device that makes it more, well, discreet.
Take a look at this … we reckon it's the funniest pet invention we've seen in a while. It's called the Twinkle Tush and it's designed to cover up the confronting bottom that sometimes we just aren't ready for.
Designed to hang from your kitty's tail, the Twinkle Tush is a surprisingly fashionable piece of jewellery.
According to the website, who ships the $6 pet accessory, it is to "give your cat some class. Hang a Twinkle Tush from their tail and cover that butt in bling". We can't say we disagree!
As cats can be quite aggressive, it could be just the thing to soften them up.
Ad. Article continues below.
In all seriousness, the Twinkle Tush is a gag gift, but it is a great one at that!
Check out the funny clip to go with it below and tell us, does your cat need a 'Twinkle Tush'? Or should they be free to let it all hang out?