Feeling stressed, anxious or a little emotionally exhausted? This could be why...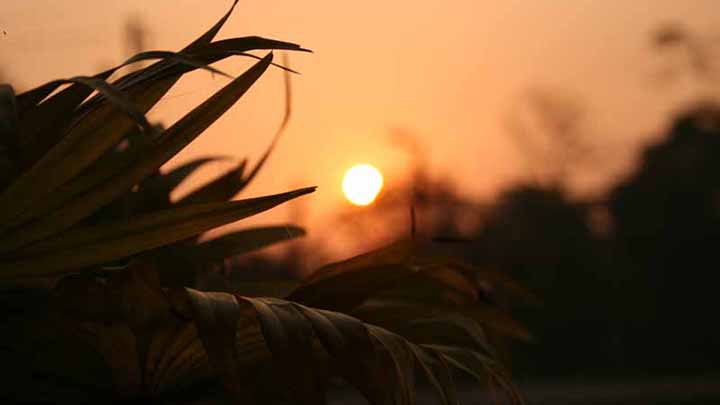 Have you been feeling a little out of sorts this week? Are you emotionally drained now that it is Friday or feel like you're in need of a big holiday? Well you're not alone! Facebook has been on fire with comments about everyone's slightly more erratic than usual emotions this week and we think we might know why!
We're coming into a solar eclipse and although Australia won't actually witness it, the aligning of the moon, sun and earth seems to be playing with our energies right now!
This solar eclipse will be seen from most of Europe and will start in Greenland, moving counter clockwise towards the northeast passing over Iceland and the UK. Parts of the eclipse will also be visible from northern Africa, the Middle East and western Asia.
So could this interesting solar phenomenon be playing with our energies?
Author and cosmic guide, Elizabeth Peru from Delta Waves, has been suggesting that the solar eclipse opens up an opportunity for everyone to refocus on what they want in life and go and get it. She also made the link between mood, muscles and the universal energy we're all feeling from this event. She posted on her Facebook page,
Ad. Article continues below.
"OK the energy is peaking right now. We are 24 hours away from the Super New Moon and Total Solar Eclipse followed by the Equinox. What a trilogy of cosmic goodies asking us to let go and trust that the universal cycles have our back and are leading us to our greatest desires 🙂
As a consequence many people are feeling anxiety and trepidation at imminent change. This can occur when we like to know what is coming next and don't want to be surprised. You see when you give over to the universal flow you go with it wholeheartedly. You accept every twist and turn as a perfect for you. When we can do this the tenseness in our body really does ease up." 
So perhaps this is why we've all been feeling a little out of sorts over the last week or so! Now could be the time you need to refresh and refocus!
Tell us, do you think that energy from the universe could be contributing to your mood? Share your thoughts in the comments below…