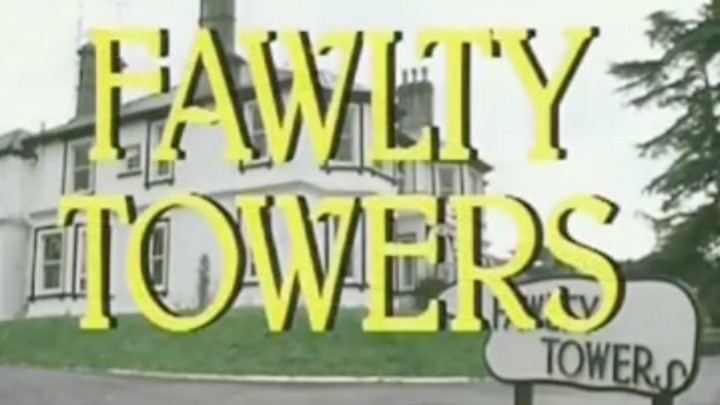 The iconic hotel which inspired the making of popular TV show, Fawlty Towers, is set to be demolished in order to make way for retirement apartments.
The comedy show was inspired but the Gleneagles hotel in Torquay, Devon, and was famed for the angry rants of the rude 'man of hotel'.
John Cleese played the angry manager Basil Fawlty, and also created the show. He stayed in the Gleneagles hotel with the crew from Monty Python in 1973 and this is where it all started.
Donald Sinclair, the owner in the 1960s, was the inspiration for Basil's character and his 41-bedroom hotel was what kick started one of the most popular comedy shows of the 70s.
"I chose Torquay when I was writing Fawlty Towers with Connie (his wife and collaborate at time) because there is something really rather exotic about Torquay, with the palm trees – the English Riviera as Basil referred to it as," Cleese once said.
"There is something comical about dumping this horrendous little English hotel in slightly swell surroundings."
The Daily Mail reports that the hotel ceased operation earlier in the year and Churchill Retirement Living has started knocking down the building in order to convert it into 36 retirement apartments.
Locals are sad to see the hotel go. Nicola Hearn, mother-of-two, spoke to Daily Mail saying, "Torquay is known around the world because of Fawlty Towers. And it all started with the Gleneagles Hotel."
"It was a local landmark and I knew people that worked there after Mr Sinclair sold it. So it is sad to see it finally demolished – it's the end of an era."
57-year-old Ray Johnson added, "I'm a huge fan of Fawlty Towers and am really sad to see the old Gleneagles building go."
"It is a piece of local history that will soon be gone forever."
Did you love Fawlty Towers?
Comments