Father Bob is giving away happiness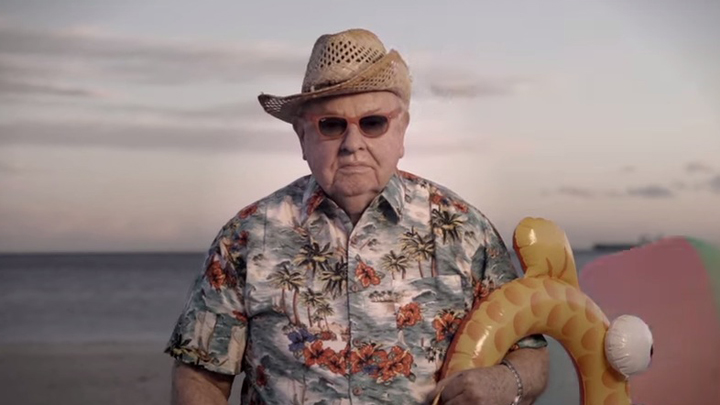 Outspoken and charming, Catholic priest Father Bob McGuire is not just a sharp-witted semi-celebrity. He is also a giver and is involved in charity work throughout the year. But his latest charitable project is one we can all participate in, even if we aren't in his local Parish.
Father Bob's Win Happiness competition has been created by Cummins & Partners on behalf of the Father Bob Foundation and gives people the chance to win happiness. So what's the catch?
You simply need to make a donation at www.winhappiness.com and tell Bob how you find happiness – you could win prizes ranging from a flat screen TV to a stay at a ritzy hotel, but it's the top prize that is the most coveted: the winner will be award a week volunteering in a soup kitchen – happiness guaranteed.
The new campaign is backed up by studies that show that people are happier when they give something, with the winner set to fill in happiness questionnaires before and after the stint volunteering to prove it.
In Father Bob's own words, "Too often people try to get happier via the superficial things in life; the money you earn, the clothes you wear or the car that you drive. Although economically sound, I believe we, as a nation can find a deeper and longer lasting happiness via an alternative route. We want to prove to people that giving to others, that helping others out – is actually the best way to make yourself happier. This is well supported by both common sense and science"
Ad. Article continues below.
Adam Ferrier from Cummins & Partners told Mumbrella, "We make a lot of mistakes estimating the amount of joy possessions actually give us. On most occasions, when we make purchases or contribute our time to experiences that benefit others, we are left feeling far more rewarded and these memories stay with us for a lot longer".
So forget about the cars or TVs, the chance to be able to support the less fortunate is something that is worth more than all those things combined. Father Bob will even help you out when you serve meals to the homeless.
To find out more about the Win Happiness Competition, visit winhappiness.com and watch the video below. The competition closes Friday 12 December.
Would you enter this competition? What is your idea of happiness? Do you volunteer already? What do you enjoy most about it? Tell us below.