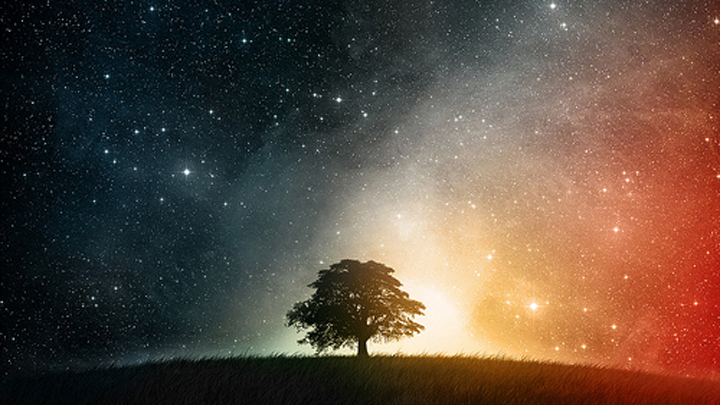 February's Astrological energies provide a powerful push, encouraging us to honour our inventive self-expression while letting go of anything that's been hampering our confidence. A strong Aquarian influence this month assists us in re-launching our new years resolutions as we are given a fresh start at furthering our goals. We are encouraged now to find release from old restrictions, liberate ourselves from difficulties and find freedom in new self expression. You are blessed with a unique, creative, intuitive, intelligent, magical spirit – this is a time to move forward with more of your dreams! What dates can you look forward to this new month that will elevate your energy and expand your spirits? Here's your Astrological overview:
We begin this eventful month with a New Moon in Aquarius on the 9th of February. New Moons always represent new beginnings – and so at this time we have a chance to recharge our feelings. This is an ideal time to start new endeavours that liberate your emotions and empower your mind. Embark now on inspiring studies, interesting activities or like-minded gatherings that can open you to original expression and thoughts. This empowering New Lunar Light can assist us in focusing on the future with a new, hopeful and positive vision.
This uplifting feeling is emphasized when Mercury also moves into Aquarius on the 14th. As the planet of communication moves into the freedom-thinking and artistically inventive sign of Aquarius, a colorful window of opportunity for greater self discovery opens wide. This is a time for expanding our views, connecting with others to share insights while finding more ways to express our talents. Our analytical and inquisitive energy is magnified, igniting our inspirational visions while encouraging us to embrace unique concepts. Greater humanitarian, artistic and intuitive energy can be felt now, helping us to advance our personal and global goals for 2016!
Further Aquarius energy arrives with Venus, moving into this same Air sign on the 14th – just in time for Valentines Day! As the Goddess of Love planet makes up for its recent sober stint in the sign of Capricorn by shimmying into the avant-guard sign of Aquarius, so too will our affections be emphasized. This is our signal to explore and embrace new artistic endeavours, innovative thought and amorous expressions. Our social circles expand now, opening up opportunities for unique and exciting connections and group participation. Our need to share and appreciate love, beauty, artistry and future-oriented thought is emphasized. Use this marvelous Aquarian energy to free your feelings, inspire your vision and attract to you unique and wondrous opportunities!
A change of energy is felt as the Sun moves into Pisces on the 19th! The Sun represents our vitality, sense of identity and personal power. In the Sign of the fish, Pisces, we enter a new period of sensitivity, intuitive feeling and empathic understanding. A new cycle unfolds now, where our imaginations, feelings and perceptive energies are enhanced. Envisioning the positive possibilities for ourselves and others allows it to manifest now. This is the time to tap into the universal mind, find guidance and meditative strength in order to feel greater peace and a sense of Oneness.
The Full Moon on the 23rd lights the skies and bring us new insights! Full Moons indicate a time of releasing what's no longer supportive in our lives. As the Full Moon is in Virgo on this day, look to further organizing your life's details. Consider now how to be more effective and efficient in planning daily doings. This emotionally strong time is best used to free ourselves of clutter and persevere on detailed projects, while weeding out what's no longer helpful to our emotional, spiritual and physical health. By liberating ourselves from the old habits, reactions and general baggage, we make way for a healthier, happier and more harmonious tomorrow.
Looking at the outer planets, we find Jupiter – the planet of abundance – in the sign of Virgo going retrograde. As this planet appears to go backwards, we are encouraged to pay more attention to the fine points of life. To honour our dreams for the future we're urged to be clear in our intent, be mindful of details and keep focused on our plans for greater future abundance! Meanwhile, Saturn, the planet of ambition, in Sagittarius, assists us in progressing forward with our passions, plans and pursuits. Uranus, the innovation planet, in Aries helps us to reflect on what we need for greater freedom in our lives. Neptune, the planet of dreams, in its natural sign of Pisces brings greater spiritual awareness, creative inspiration and intuitive insight into our lives. Lastly, Pluto, representing Transformation, in Capricorn encourages us to get serious about making positive changes – to ourselves and our world!
Comments