Every woman will know this pain... So what can we do about it?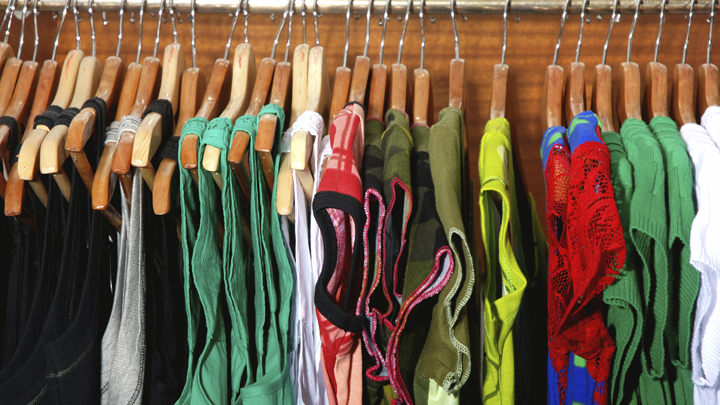 I'm not usually one who complains a lot. But right now I'm going to have a gripe about something that has been bothering me quite a lot lately and I'm sure you will have a strong opinion on the matter too…
Every year prior to Christmas I treat myself… Not with anything too significant but I buy myself a new Christmas party outfit. I wear it to every function I have to attend so it definitely get my moneys worth and I make sure it is something I enjoy wearing.
I normally love shopping (especially for myself because I'm selfish!) but this year I have had the most unpleasant experience. Not because of the crowds, not because things are too pricey and not because the shop attendants are rude… It is because the clothes sizing is so inconsistent.
Yes, I know I sound like I am having a whinge about a third world problem, but here is why it matters to me and probably a lot of other women out there too.
Whether we like it or not, we place self worth on our appearance. Are we pretty, do we look younger than we really are, are our hips too big and are we skinny enough. Therefore, shopping for new clothes is intimidating at best.
Ad. Article continues below.
Sometimes, we become accustomed to the idea that we are one particular size. For me, I'm a size 14. That is what I have been for the last five years and that is what I'll probably be for quite some time unless I eat too much Christmas pudding. I'm comfortable as a size 14, I'll always have an inkling of desire to be a size 12, but that is very unlikely to ever happen.
Recently on my shopping trips I have been varying in my size – hugely. At one store, I tried on a lovely dress that was a size 12. I was shocked – and overwhelmingly happy! But then, at another store, I was a size 16. Following this, I asked if there was another, similar dress and I was told by the assistant that if I'm a size 16 perhaps I should look at plus size shops.
Now I have nothing at all against plus sized women, in fact I wish they weren't segregated and considered "plus size". But, there is a level of emotional strain you go through when someone makes judgments about your weight and size – regardless of whether they are assisting you or not.
After this, I went home and did some research on clothing sizes in Australia. As it turns out, I'm not alone in my plight and that our clothing brands are deviating away from the median size up to six centimetres.
Mez Gallifuoco a young woman that shares my frustrations set out to find out the truth about womens clothing with help from Fairfax. The following measurements are taken from some of our most well known brands and are based on how much they deviate from the median…
Ad. Article continues below.
The generous ones include…
Sussan – 1-2cm bigger than the median size
Sportscarft – 4-6cm bigger than the median size
Noni B – 1cm bigger than the median size
Metallicus – 1-2cm bigger than the median size
Kmart – 4-6cm bigger than the median size
Jigsaw – 2-4cm bigger than the median size
Esprit – 1cm bigger than the median size
The ones that are smaller sizes are…
Big W – 1-3cm smaller than the median size
Target – 3-5cm smaller than the median size
Country Road – 1-2cm smaller than the median size
Sass and Bide – 1-2cm smaller than the median size
Seafolly – 2-4cm smaller than the median size
Zara – 1.2cm smaller than the median size
Ad. Article continues below.
Basically, ever since the National Australian Sizing Standard was removed by the Federal Government in 2008, clothing brands have been given significant freedom to manipulate sizing for their own purpose. This has meant that women like you and I are victims of vanity sizing, and regularly feel worse about ourselves because of it.
Studies have found that vanity sizing actually manipulates us as it drives excess consumerism to fill the gap in our self-esteem. Basically, some brands actually want us to feel that way as we may buy more.
I'm a 66 year old woman and self esteem has rarely been an issue in my life, but the truth is I'm feeling these pressures and effects right now. So if I can feel them, I can only imagine what this is doing to the women out there who have battled with these issues for years.
Have you felt victim to vanity sizing before? Do you come across this much when you shop? Share your thoughts in the comments below…