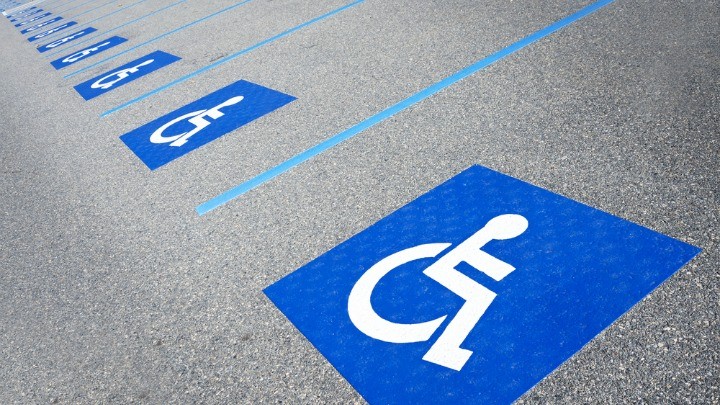 It seems that people who are inconsiderate enough to park in disabled parking places are completely undeterred by harsh penalties and fines.
The NRMA today released a statement saying that motorists across NSW continue to ignore the rights and needs of disabled drivers, despite the introduction of a demerit point penalty and the highest fines for the offence in the nation.
Figures from the State Debt Recovery Office (SDRO) have shown a 5 per cent drop in disabled parking space offences year-on-year in response to the harsher penalties.
But 13,830 offenders were still given a ticket for lazily hogging a disabled spot this year.
The loss of a demerit point and fine of $531 were introduced a year ago today, but has had a disappointing effect on offenders.
NRMA President Kyle Loades describing the practice as 'contemptible'.
"It was hoped that hitting both the licences and the wallets of offenders might at least give them pause," he said.
"Clearly the message has not got through – equally clear is the need for an education campaign.
"Anyone so callous as to misuse parking for the disabled is unlikely to be moved by an appeal to their better nature.
"They need to be left in no doubt that there are consequences and these impact heavily on them."
Mr Loades added that the misuse of parking spaces for disabled people was the most common complaint aired at the NRMA's Fit to Drive forums earlier this year.
The NRMA is calling for more designated disabled parking and places specifically for older, less physically mobile people – especially in proximity to medical centres, retails areas and public transport.
"Our population is ageing so the necessity of these spots is growing," he said.
The NRMA first lodged a submission to the NSW Government's Review of the Disability Parking Scheme in 2012 calling for tougher penalties for this unacceptable behaviour.
More than 300 people were ticketed during the first two weeks of the new law being introduced.
Does it drive you to distraction when you see someone taking a disabled parking space when they are not entitled to? Why do you think they do it? And how can we make them stop? 
Comments