Encore! The new career choices for older Australians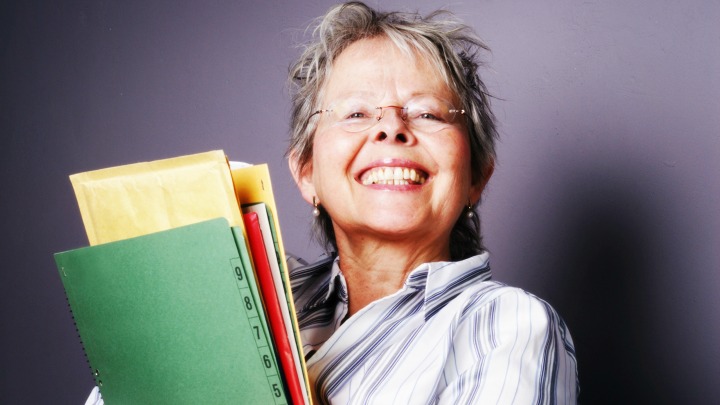 There are many people to whom the idea of retirement simply does not appeal. Some enjoy their vocation and can't imagine giving it up, others choose to continue contributing to the community or their field, and some people take advantage of their position to embark on something new all together.
Meanwhile, there are those of us for whom working into later life is a necessity to help meet financial goals for when we eventually do retire.
Either way, whether you love working or need to, why should you have to give it up in later life?
The exciting thing is you don't have to. The shifting demographic of our population means there are more options available to those who want to keep working, sparking two distinct career models for older people.
The Encore Career
Ad. Article continues below.
This term, believed to be popularised by Marc Freedman, the founder and CEO of Encore.org in his book Encore: Finding Work That Matters in the Second Half of Life, applies to a shift from one career to another, typically around the age of 50 to 60.
Encore careers tend to be as much about doing good as they are about earning a living, and may involve some level of retraining or study. An encore career involves growth, new skills and renewal.
An example of an encore career is someone choosing to apply their skills to the not-for-profit sector, in relation to an issue they are passionate about. Someone else might train to become a coach or mentor, or move into the healthcare field.
Politics is another example of a popular encore career, with people moving from all sorts of careers to become counsellors or to run for mayor.
In a research paper published by the National Centre for Vocational Education Research proves that the traditional 'retirement years' are becoming a period when people can achieve significant personal and social goals for which they may not have previously had time.
Ad. Article continues below.
"The idea that an encore career takes a person to new places, that it requires learning—non-formal or formal—is exactly what makes an encore career attractive to many people," says the paper's author, Jane Figgis.
She believes the so-called third age should not be merely a prolonging of the second stage and should move from focusing on family and work to self-fulfilment and community. "There is a point when people should close a mid-life chapter in their work, yet stand decades away from anything resembling traditional old age."
The Sandwich Career
A sandwich career is one that buffers the gap between your working life and retirement. A great example of this is the carpenter or builder who no longer has the knees to spend all day on the tools but can be extremely helpful in a hardware store like Bunnings, which has hired around 2000 "team members" aged over 55 in the past five years.
Academia is another field where it's often easy to embark on a sandwich career in tutoring or overseeing PhD students.
Ad. Article continues below.
For others, it could be a couple of shifts in a clothing shop or taking on an administration role in a part-time capacity. The idea here is "all care, no responsibility", and the business or organisation benefits from the accumulated skill and experience of the sandwich worker.
According to Matt Higgins, the founder of online job bulletin board Olderworkers companies like the Commonwealth Bank and Allianz Insurance actively seek older workers because they have more life experience to offer customers that phone into their call centres.
Will we ever retire?
Ms Figgis believes our whole concept of retirement needs to shift. "The current retirement age (65 years) is an entirely arbitrary point in someone's life," she says. "It was introduced in the 1880s in Germany, when average life expectancy was less than 50 years but it still defines our public and policy imagination world wide."
Many baby boomers reject the traditional idea of retirement and want to continue working. A recent Australian Bureau of Statistics Survey of Retirement and Retirement Intentions shows 13.3 per cent of people aged 45 and over say they never intend to retire.
Are you in an encore or sandwich career? We'd love to hear your stories of where (and why) you work!