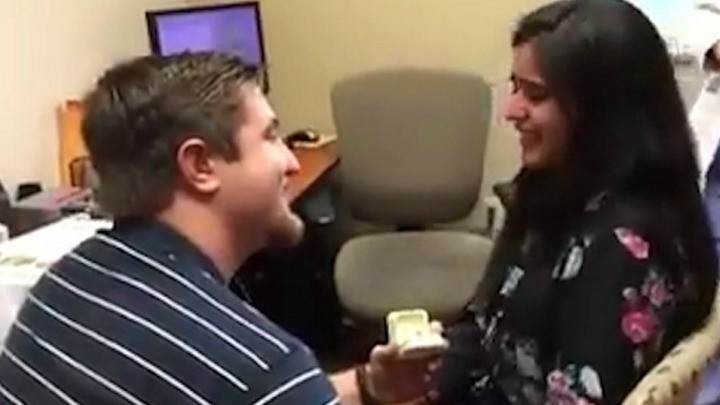 A woman in the U.S has had one of the best days of her life for two reasons. Not only did she receive a cochlear implant and was able to hear for the first time, but her boyfriend also proposed.
After receiving the implant at the University of Mississippi Medical Centre, Andrea Diaz was overcome with emotion.
Her mother and boyfriend were in the room and she heard both of their voices for the first time. As soon as it is switched on she begins to cry with joy as she can hear the ambient noises for the first time, "It's on she says" with a mix of tears and laughter.
Her mother says, "I love you Baby," and for the first time she can hear it. They share a tearful embrace and then her boyfriend speaks.
He begins by asking if she can hear him to which she replies, "yes, it sounds funny" laughing.
He gets down on one knee and produces a ring saying, "because I love you so much and you're my best friend, Baby, I wanted to make one of the first things that you year, 'will you marry me?'"
Of course she says yes!
Watch the beautiful moment unfold in the video below. How did your husband propose?
Comments