Electricity could grow on trees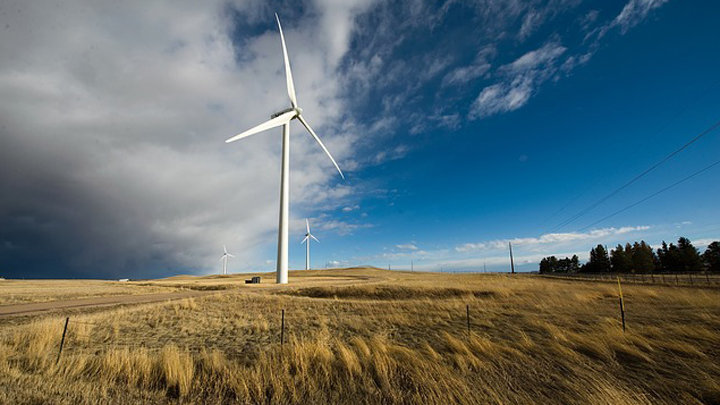 Now, this is something you don't see every day – a tree! No wait, make that a wind-turning tree! Scratch that – an artificial tree that generates electricity…
This very cool invention could potentially change the way we generate electricity – and make it look good too. Some of us may live near or know someone in who lives near those unattractive wind turbines that make a horrible sound as they whirl around, but what if the wind turbines looked like trees and were silent?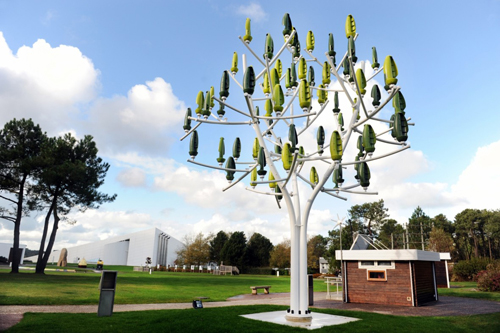 Engineers in France have developed the Wind Tree which converts wind into watts. There are tiny blades in the tree's 'leaves' that turn with the wind (in any direction) silently. A 26-foot prototype is currently installed in Brittany in northwestern France, with a hope to be spread throughout urban centres.
Each tree costs around $43,000 but can generate electricity of twice the amount of a conventional wind turbine due to its ability to convert power on winds with a speed of only 7.25 kph.
Ad. Article continues below.
The Wind Tree could help to power urban design features such as lights, among other things, with a view to be much more powerful. Creator Jerome Michaud-Larivere said in the future he hopes to create another tree with natural fibres and roots, covered in photosensitive cells that can generate geothermal energy.
It's no secret that global warming and climate change are a contentious topic in our world, so should Australia consider something as affordable and as unobtrusive as these wind trees?
Would you welcome or oppose the Wind Tree in your community if it meant that we could have clean, green energy? Tell us your thoughts below.