Eight unexpected things you can get from Costco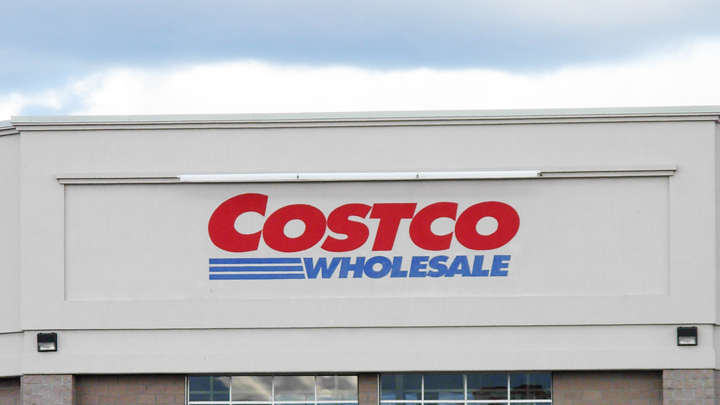 Costco is the giant American retailer that has hit Australian shores. There are now massive warehouses in Victoria, New South Wales, the Australian Capital Territory and Queensland with more in the pipeline for other Aussie states. But why is there all the hype and excitement for just a store?
Ad. Article continues below.
Because it is unlike anything we've had here previously. If you're an Aldi shopper, you will be accustomed to cheap prices and bulk buying but the benefit of Costco is the big brand names. They have all of our favourite products at much cheaper prices and you don't have to sacrifice brand loyalty to get them.
We've looked around for some of the more interesting things that you can get from Costco and we were pleasantly surprised… Here are eight things we found that after one visit will basically redeem the $60 membership fee in savings:
Glasses. Costco has optometrists in store so as long as you are a member, you can enjoy vision tests and buy prescription glasses at heavily discounted rates.
Hearing Aids. Alongside the optometrist, Costco's health services also include an audiologist. You can take a hearing test and be fitted with hearing aids at almost half of the price you can pay elsewhere.
Fuel. Some of the Australian Costco's have a "gasoline station" at the store offering discounted fuel at about 15 cents per litre cheaper than the average current price.
Clothes. Costco sells all of our favourite brand names – Nike, Tommy Hilfiger and Fila are just a few. They are quality clothing and at prices much cheaper than you would find in our other big name retail stores.
Party supplies. While Costco is known for the vast array of big brand name grocery supplies it stocks, the real food find lies in what you can get for party season. You can buy deli platters, dessert plates, prepackaged sweet treats and party snacks in bulk. Great for Christmas!
Household basics. We can buy generic branded basics anywhere, but at Costco you can get household items by your favourite brands for generic prices! Stock up on toilet paper, paper towels, olive oil, salt and pepper, spices, detergents and cleaning products.
Technical supplies. If you need a printer, laptop, TV or any accessories like ink, connection cords and other gadgets to go with it, you can find reliable brands heavily discounted at Costco.
Lunch. Costco has a food court that sells some great snack foods like pizza, hot dogs, wraps, smoothies and pies for less than $5 for a combination meal! So after your shop you can enjoy a bite to eat on your way to the car.
So there are some of the best finds at your local Costco. Tell us, have you shopped at Costco before?