Ease sore joints with this slow cooker arthritis salve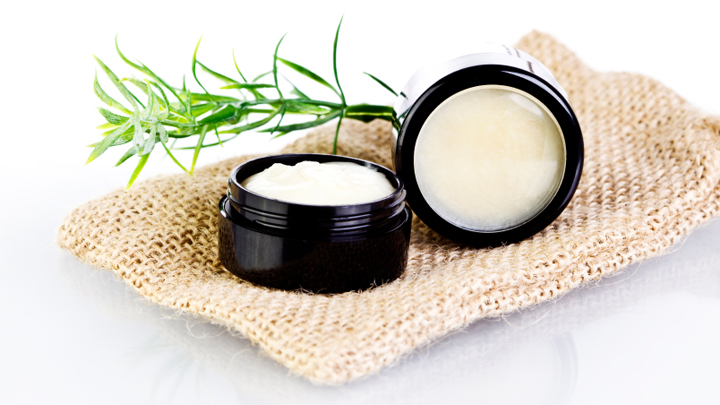 Got sore joints and a slow cooker? This homemade arthritis salve will ease your pain and last for ages!
Apply directly to your aching joints and massage in. Store in a cool, dry area.
Ingredients
1/2 teaspoon of each:
Ad. Article continues below.
Ginger Root
Echinacea Root
St. John's Wort
Boswellia Serrata
Cayenne
Method
Stuff a medium sized mason jar one-thirds full with the herbs.
Fill jar with oil of your choice (coconut oil, olive oil, sweet almond oil, etc.), leaving at least 2cm from the top of jar. Screw lid on tight.
Put a cloth in the bottom of your slow cooker and put jar in the centre of the pot (on the cloth). Fill the cooker with water, 2cm below top of jar.
Keep on low heat (oil needs to be very hot but not boiling) for three days. Water will evaporate out of the pot, so keep adding water as needed.
As the herbs release in the oil, the oil will have more colour and smell like herb oil.
With a cheese cloth (cotton sheet or t-shirt will work too), strain herb solids out of the oil. This oil can be used as is, or read on to make it a salve.
To make the oil into a salve you need bees wax. You need approximately 60g of grated beeswax for 200ml of infused oil.
On low heat, warm oil and bees wax on the stove until wax is all melted.
Add a drop of vitamin E oil for every 10ml of oil.
While salve is still hot, pour into your container
Let sit over night or until salve is hard.