Drew Barrymore reveals what stars go through to look good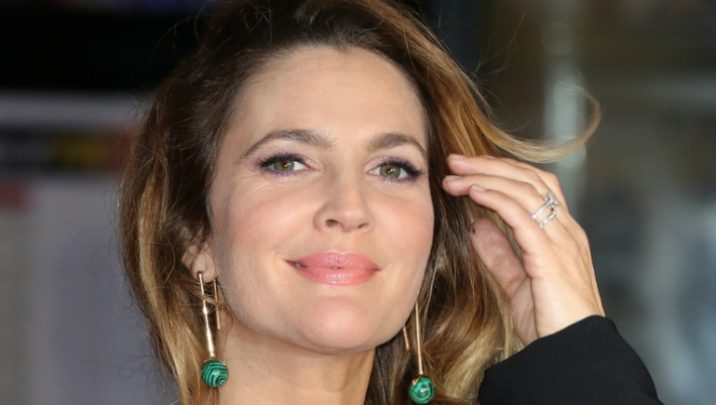 Earlier this week Drew Barrymore did something most celebs never do. She posted an image of her looking less than flattering.
Overgrown eyebrows, grey's showing in her hair and a confession. "OH MY GOD. How did I let it get this bad. Base and brows needed," Drew Barrymore wrote, ahead of preparations for season two of her latest show Santa Clarita Diet.
The world loved her for it. 
Ad. Article continues below.
Comments flooded the post included 'Keepin it real' and "I love your honesty here, what a breath of fresh air."
But now she's back to the Drew Barrymore we know on the big screen and she's posted a follow up selfies to prove it.
This time she's posted a series of images to show how she got there, from having foils done, to working out, to getting her nails done too.
With the hashtag #becomingsheila after the name of her character, she said round one was to get the hair done.
Ad. Article continues below.
Next was the workout shots – revealing she lost almost 10kg for season one and wants to lose around another five this time.
"Gotta get back on track," she wrote.
Ad. Article continues below.
Nails were next, with the comment being a girl is time consuming. Don't we know it!
More fitness followed with a sweaty Drew image.
Ad. Article continues below.
Finally the Drew Barrymore we know and love was revealed, with more inspirational comments.
"It's no wonder I don't want to deal with all that being a lady entails sometimes. I'm a mom. I work like crazy. And the first thing to go is usually yourself. I love this job because it forces me to put back into myself, even if it's really for someone else like Sheila. I feel so grateful to have a job I love. I know how lucky I am and I never take it for granted. Period. Becoming her took weeks and weeks. It gets harder the older you get. But working hard is always worth it. Ok. Time to be cool. Because I'm usually not. But she is. So I will be. You know… fake it til you make it. But don't ever stop short!!!!!!!
Ad. Article continues below.
What do you think of her honesty?