Downsizing to just 33 items for 3 months: Could you do it?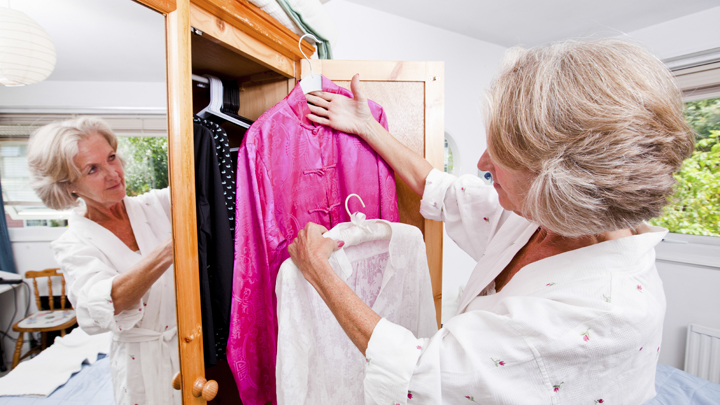 If you're anything like me, you have a wardrobe full of clothes, a house full of stuff, and don't even get me started on my shoes. And you don't have to be a hoarder or someone who splashes out on lots of clothing and knick knacks to have a heap of things in your house. But how can you learn to downsize your wardrobe to just 33 items for 3 months? Well, there's a little project swirling around called Project 333.
The idea of the project is to take stock of your life and focus on the more important things – rather than what you have and what you wear. This is a great idea for fashion lovers who have a bit of a shopping habit, but also for those who have a bunch of things they have been meaning to give away but haven't had motivation!
So how does Project 333 work?
Basically, every three months, you select 33 items to wear including clothing, accessories, jewellery and shoes. Of course, your underwear, pyjamas and wedding ring are not included in the count. You simply choose your items and then sort through the rest of your clothing and items. Bin it, donate it, sell it or keep it. The things you keep can be placed in a sealed box, but left untouched for 3 months. After this time, consider what you still don't need and cull once more.
For those downsizing or doing this for the first time, here's some tips:
Ad. Article continues below.
Make an 'I love' pile and start there
Think about signature/timeless pieces that will work with everything
Don't suffer through the project – throw out and replace anything that doesn't last the three months
People probably won't realise you're wearing the same thing every day but you will get more compliments!
Throw out, sell or donate anything that doesn't fit you any more, a dress you've worn once, clothes with holes, shoes that don't fit/are falling apart, ill-fitting bras, anything with a stain that doesn't come out
If you need inspiration, Project 333 has a website and Facebook page.
Tell us, would you give this unique idea a go? How often do you do a wardrobe cull?