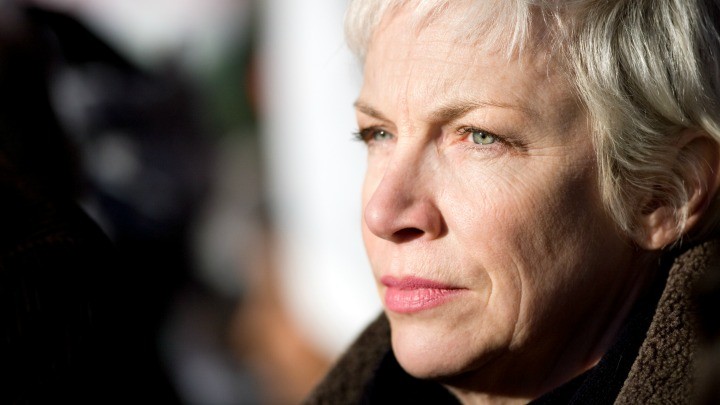 Annie Lennox has written a poignant letter to Santa Claus, with a different Christmas wish. The note was transcribed by Letters Live, an events organisation that publishes important messages written by influential performers.
"Dear Santa", the letter begins. "It's been a very long time since I've reached out to you on a personal basis. Just me — to you, so to speak".
It continues, "I've tried to be a 'good person' this year, but life has its challenges and I'm not sure whether I've come up to scratch. That being said — I don't want jewellery, cameras, watches, perfume, bubble bath, socks, chocolates, handbags, scarves, gloves, ornaments or anything 'material' at all in fact."
"I have everything I could possibly wish for, so I don't want any more 'stuff'. If there's anything I might request, it would be something completely different".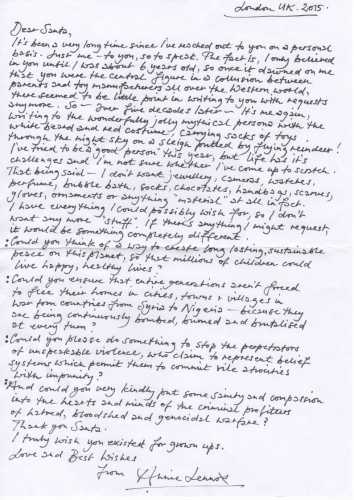 "Could you think of a way to create long lasting, sustainable peace on this planet, so that millions of children could live happy, healthy lives?"
"Could you ensure that entire generations aren't forced to flee their homes in cities, towns and villages in war torn countries from Syria to Nigeria — because they are being continuously bombed, burned and brutalised at every turn?"
"Could you please do something to stop the perpetrators of unspeakable violence, who claim to represent belief systems which permit them to commit vile atrocities with impunity?"
"And could you very kindly put some sanity and compassion into the hearts and minds of the criminal profiteers of hatred, bloodshed and genocidal warfare?"
The letter concludes, "Thank you Santa. I truly wish you existed for grown ups".
What would you wish for, if Santa Claus could answer your hopes? Do you think Annie Lennox has the right idea?
Comments