Don't buy your 2017 calendar until you've seen this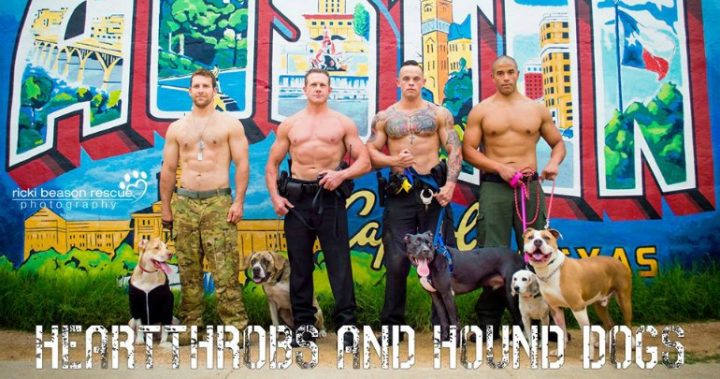 There are officially less than 100 days until that jolly fat bloke in the red suit starts making his way around to all the good girls and boys. While you might not be interested in the toys of today's youth one thing that gets stuffed into those Christmas stockings each year is a calendar (or two).
Most red-blooded women, and probably a few men, don't mind a shirtless man pinned to their wall or stuck to their fridge, but what if said shirtless man was also posing with a puppy?
Texas photographer Ricki Beason seems to have figured out a winning combination.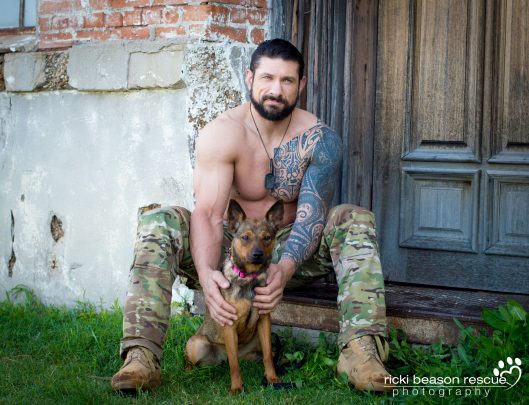 Ad. Article continues below.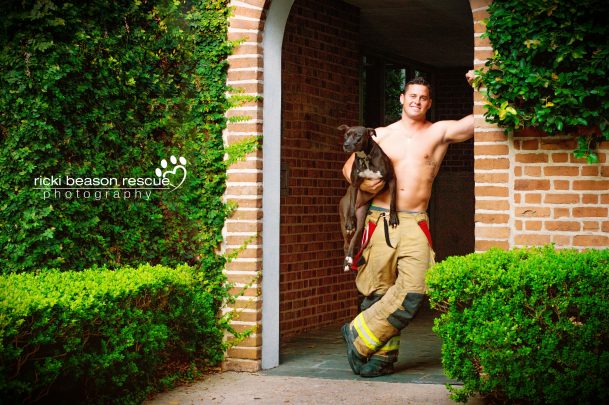 Her rescue photography is dedicated to taking beautiful photographs of dogs that are available for adoption. She works closely with as many dog rescues as she can to help market and promote their available dogs for adoption.
The calendar — aptly titled 'Heartthrobs and Hound Dogs' — kicked off because there is a misconception that shelter rescue dogs are "broken" and that there is something "wrong" with them or that they can't possibly be brought into your home. (It's a bit like the attitude that's often directed towards the over-60s if you think about it…)
Ad. Article continues below.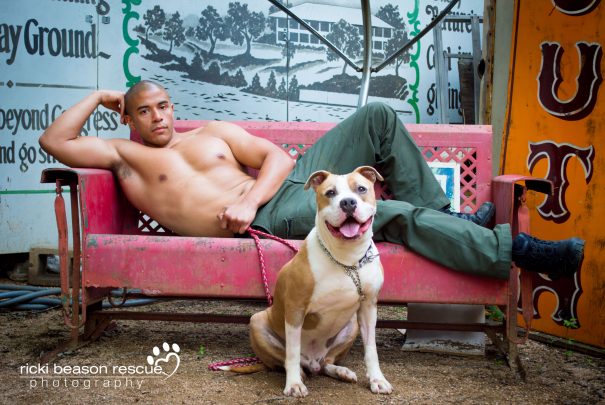 "I decided to start a project that would benefit not only the rescues involved, but also raise awareness that rescue dogs are just as wonderful as designer dogs," Beason writes on her website.
Rescue dogs are paired with 'heartthrob' fire fighters, police officers and military veterans, and the result is not only gives you something nice to look at but it raises awareness of the plight of rescue dogs to people everywhere.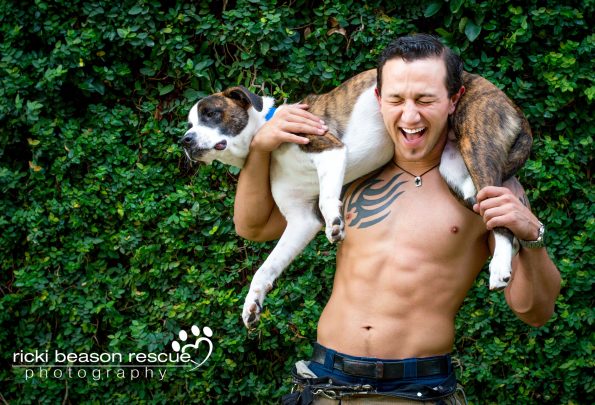 More than $30,000 has been raised for local shelters around the United States.
Would you purchase a calendar or other item if you knew the money was going to a good cause? Share your thoughts with us.