Does this bizarre campaign win you over?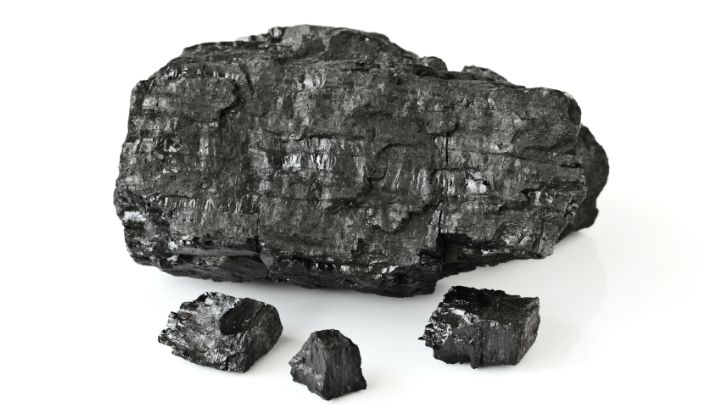 You know those jokes about selling ice to eskimos and coal to Newcastle? Well, bear those in mind as you watch this new ad by the Minerals Council of Australia.
Shot as if it were a new Apple device, the eye-catching TV ad shows an extreme closeup of a lump of coal, glittering with possibility.
A voiceover explains the "endless possibilities" of coal, claiming the coal mining industry provides $40 billion a year to Australia's economy.
"It can now reduce its emissions by up to 40 per cent. It's coal. Isn't it amazing what this little black rock can do?"
The major ad campaign is designed to remind us how dependent we are on coal, reminding us it creates light, jobs and steel as well as claiming that new technology will drastically slash its emissions.
Ad. Article continues below.
Obviously environmental groups were quick to criticise the campaign, with Kelly O'Shanassy, chief executive of the Australian Conservation Foundation saying, "This is a ludicrous ad. Coal is a dangerous little black rock. Every climate scientist and almost every politician in the world knows that coal is very polluting and very dangerous. The only people who don't get that are the Minerals Council and our government.
"I'm glad that the Minerals Council has woken up to the 18th century potential of coal. I can't wait until they see the 21st century potential of renewable energy."
Blair Palese, of climate campaign group 350.org, said, "This desperate ad is a figment of the Mineral Council's imagination and cannot stand up to the reality of renewables cutting into the market with very little support. People will see through this but sadly there is no transition plan to renewables in Australia."
The hashtag #coalisamazing has been trending on social media but, sadly for the Minerals Council, most of the tweets were not what they were looking for.
#asbestos was pretty amazing, too – a great insulator and still fantastic on brake pads. #coalisamazing

— Jason Thompson (@Simulated_Jase) September 6, 2015
Ad. Article continues below.
#CoalIsAmazing because it leaves beautiful picturesque scars on the landscape which swirl with lung-infecting dust & grit.

— AusBornCitizen (@AusBornCitizen) September 6, 2015
Take a look at the ad and tell us – does this make you want to rush out burn coal?
What do you think of this ad? Are you sold on coal?