Do you pander to a fussy eater in your family?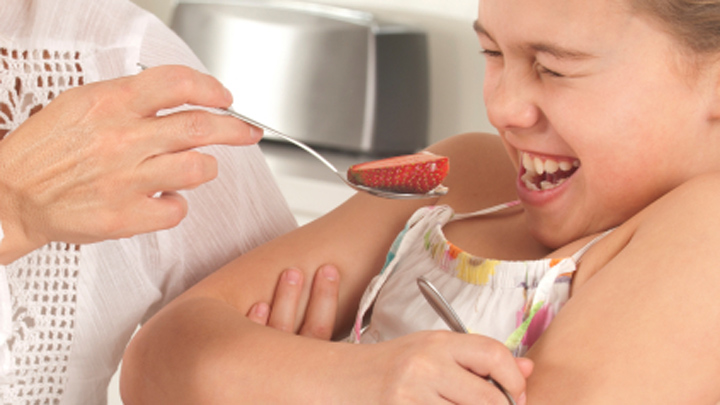 The last time your grandchildren came to visit, did they come complete with their very own meal plan? Or perhaps a list of what not to feed them because they don't like it? Nothing green, nothing with seeds on top, no meat in big chunks, nothing that smells or looks a bit funny!
When I was growing up Mum's mealtime mantra was this – "Eat what you're given or you go without". It's the same mantra she learned from her father at the dinner table where there were nine hungry mouths to feed and being fussy about food was absolutely not an option.
Try enforcing that kind of motto these days with the child who is a fussy eater and see how far you get.
Celebrity chef Curtis Stone thinks we're raising a generation of fussy easters and he upset more than a few parents by suggesting it recently.
In Australia to promote his new book Good Food, Good Life, the father of two essentially blamed slack parenting for kids not eating healthy food.
Ad. Article continues below.
"Your kid is going to embrace whatever you expose them to, right, that's just a fact of life," Stone reportedly said.
Curtis later back-pedalled telling the Nine Network's Today Show his kids sometimes eat junk food like tacos but never hotdogs. And his advice to parents was not to give in too quickly when kids refuse to eat fruit and vegetables or demand foods that aren't nutritious.
"I think you can make better choices as a parent. If you make your kids go a little longer without a meal, I don't think it's the worst thing in the world".
With Australia's growing obesity epidemic can we as parents or grandparents afford to 'cave in' to kids who are fussy eaters?
The National Heart Foundation's latest research on obesity and physical activity in Australia paints a very grim picture. According to new statistics released this week for National Heart Week, 27.5% of Australian adults are obese and 57% of them are physically inactive.
Ad. Article continues below.
Based on the size of our growing waistline, surely we can't keep following the path of poor nutrition.
Admittedly, despite mum's best intentions, there were a few foods I detested as a child and I wasn't always forced to eat them – broad beans, brussels sprouts and spinach were on my banned list.
How about you?  What did your diet look like when you were a child? Were you made to eat everything on your plate, even the food you didn't like? 
Would you agree with celebrity chef Curtis Stone? Are we raising a generation of fussy eaters?