Do you disguise your age with your hair?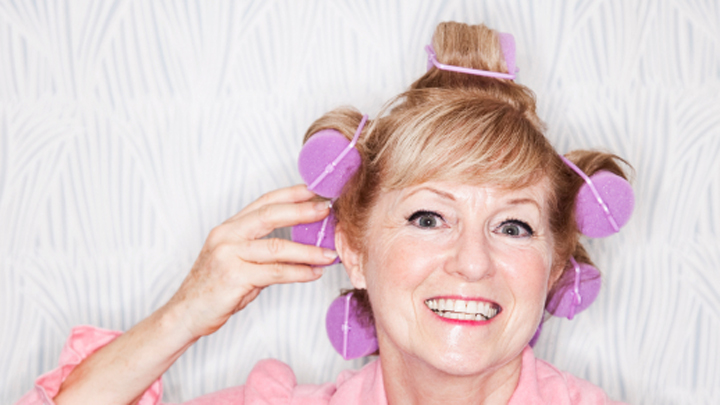 We look to plus-60 celebs and they've got smooth faces with barely any wrinkles and perfectly coloured hair. They look a fraction of their age, in fact they could be wax models! We all know this is not realistic but we've got to wonder what should a plus-60 look like nowadays. Are we being manipulated by the media to spend our hard-earned cash on the latest 'miracle' cream to remain looking youthful?
The Journal of Aging Studies looked at spending patterns on clothing, hair and cosmetics among post-war 'baby boomers'. Interestingly, among older women they were more likely to visit hairdressers throughout their lives and are increasingly spending more on cosmetics, such as makeup and anti-ageing products. This would suggest that older women are becoming more conscious of their appearance and are willing to spend money to maintain it.
So, how far are you wiling to go and how much are you willing to pay to keep yourself looking young?
Research suggests that one of the main things we spend money on is our hair because it helps us control how we appear to age. The hair on your head (or the lack of it) becomes a very prominent feature as we get older. For instance, when in conversation, our eyes are immediately directed towards the other person's head. A person's hair is a way we learn to stereotype and judge others, such as myths surrounding blondes, redheads and brunettes. As a result, it's not surprising that as we age we tend to focus attention to our hair. It has become part of our identity whether we realise it or not.
Unlike other features, your face and body that bear the stamp of time, your hair can remain unaltered for decades. You don't need to inject botox to help it remain "young", rather you can cover up the grey. Changing your hair has become an accepted way to manipulate your apparent age.
Ad. Article continues below.
As the Journal of Aging Studies outlines, the so-called normative age patterns and expectations for what's appropriate at certain ages is no longer relevant – now you age the way you want to. Your "bad" hair day can be transformed into a good hair day in which your luscious locks resemble a much younger person. Older women are paying more attention to controlling their hair to avoid the stereotypes of ageing. Society has made it normal for this generation to disguise their grey hair. But has this trend gone too far and led to a false idea of ageing?
Tell us, do you colour your hair? When did you start to go grey? Do you care?