Do we get older before we get younger?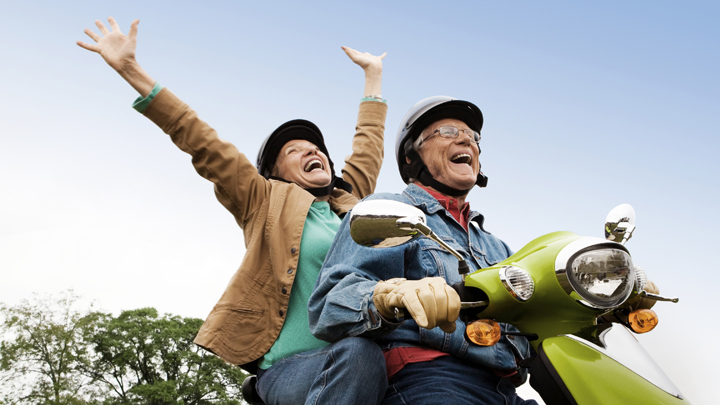 How often do you wake up, look in the mirror and feel "old" from looking at your reflection? When did you start looking at yourself and seeing someone "old"? If you're like most women, 45 was that dreaded number.
Research commissioned by Escentual found that 86% of women feel old by the time they turn 45 and 52% of women stated that 45 is the age at which they would begin to consider cosmetic surgery. 45 hits the halfway mark through life for many women and it can't be healthy to spend half your life feeling "old" especially when there is no reason to. So if we're just halfway, why do we consider ourselves old?
Well, if we stop to think about what the life of an average, stereotypical Australian woman looks like, we begin to see an interesting trend…
At 25, when a woman feels"young" she might be ingle or newly married, at the beginning of her career with not much money but a lot of free time to spend with friends.
At age 35, a stereotypical woman has children, might be working and is enjoying time with family and friends.
Ad. Article continues below.
At age 45, the children are growing up, work might be back to full time rather than part time and commitments with family and friends are often still a priority.
At age 55, the children have grown up and the empty nest is beginning to kick in. Work is full time however most weekends are still reserved for time with family and friends.
At age 65, the children are out of the house and (somewhat) out of her worries, she may be retired or working reduced hours and for the first time in a long time, she has the spare cash and time to spend on doing things she likes with the people she wants to spend her time with.
When we look at our lives like that, it becomes apparent that the type of lifestyles we live at 25 and 65 aren't very different at all. While the particulars are all different – cocktails are swapped for wine, night clubs are swapped for friends' houses and boyfriends are swapped for husbands, the freedom is incredibly similar.
But what about those years in between? The years from 35 and 55 seem to have one thing in common – they are stagnant. It is when our lives aren't about ourselves, our time is dedicated to other people and the brightness of an exciting new "grown up" life or financial freedom and retirement just isn't there. So do our feelings about being "old" really come down to the lifestyle we live?
Ad. Article continues below.
Earlier this year, Starts at 60 ran a survey on age perceptions of over 60s within this community. In a very stark contrast to the results we see in this survey, 66% of the over 60 community believed that "old" didn't start until age 75. But did we once believe that old age was younger, when we were living a somewhat stagnant life? Perhaps retirement or the big 6-0 really does give us a new lease on life. Maybe, we actually get older, before we get younger again.
So today tell us, do you feel like you've got a "younger" more vibrant, fun and enthusiastic approach to life now than what you did when you were 45? Do you think your view of "old" has changed as you've aged? Tell us in the comments below…