Do I intervene or do I watch a life long friendship fall apart?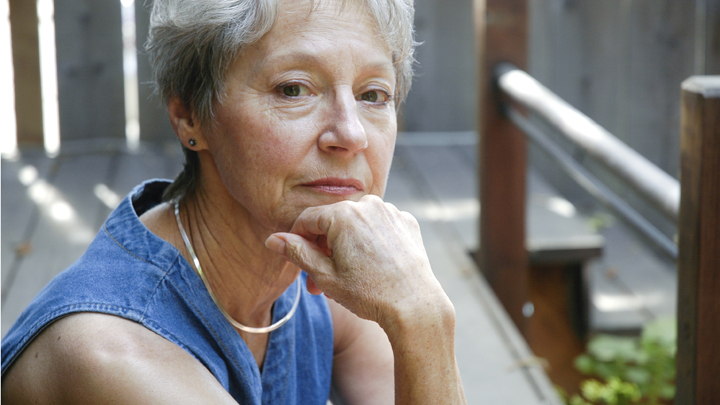 Last weekend I had two phone calls from my two sisters. We are three daughters to parents who are now sadly passed away. I am the youngest and the other two are six and eight years older than me. I love them dearly, but they are best friends. The kind of sisters who stick together for life. They are close in age, close in interests and even have similar personalities. It has never bothered me that I'm a little distant from them, but these two phone calls over the weekend bothered me in a big way.
Suze had rang me, telling me that Jean had given her an absolute mouthful over the phone. Why? It was something to do with the kids, I didn't fully understand but it went something along the lines that Suze had given Jean's daughter financial help when Jean had rejected her daughter's request. Jean's daughter has struggled keeping a job due to her own misdoings, it's an unfortunate situation but it is her own fault she finds herself unemployed time and time again.
Jean had asked Suze and I to refuse helping her daughter because she had got herself in trouble time and time again only to continue making her own mess. And, quite frankly I respect that. I believe that everyone needs to earn their keep in this world and she wasn't doing that. But, Suze didn't see it as a problem. She believed that as family, you always help out and so she did.
But then Jean rang me, in tears, fretting because her daughter's incredibly negative cycle was being perpetuated and this is something she wasn't willing to put up with. She also felt betrayed by Suze because she had asked her not to.
Ad. Article continues below.
The truth is that both of these calls seemed petty at the time, but almost a week later neither of them have spoken. These are two women who talk every single day, who do everything together, who do truly love each other. The best kind of sisters.
I feel helpless watching them fight like this, not just because it has gone this long, but because fighting at this point in our lives just isn't worth it. Our parents are passed away, our children are grown up. I was lucky and made plenty of friends, my best friends and I catch up regularly, but Suze and Jean do everything together. Their friends are the same friends, without each other, their lives are both incredibly empty.
I don't know what to do right now. Being 60 and watching two best friends stop living their lives because they can't live without each other is terrifying and heartbreaking.
I don't know if this fight is worth it. I can understand the mistrust and the betrayal, but I also feel that due to where they are at this point in life, it just isn't worth it.
What do you think about it all? Is it worth them fighting over? Should I intervene and help? Please share your thoughts with me in the comments below…