Disinfect your cutting board easily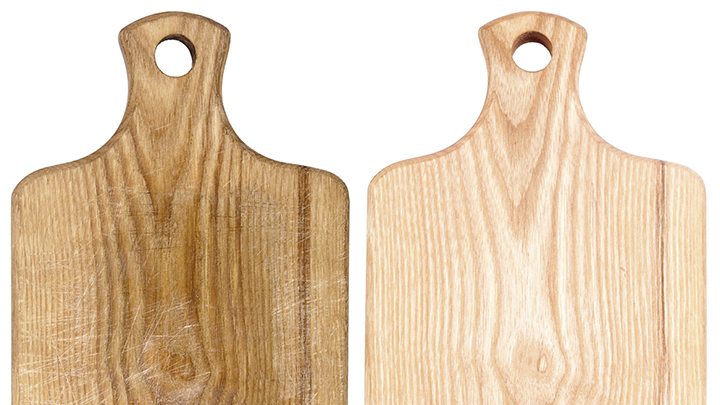 The two most used utensils in the kitchen are a knife and cutting board. If you cut onions, herbs or meat; stains remain on the board. This is a conundrum to clean. As you use the board so often, it is important to disinfect after cutting food.
Ad. Article continues below.
We have a great tip to disinfect your board that is natural and easy.
What you will need:
Dirty cutting board
Lemon cut in half
Coarse salt (will act as an abrasive to get the stain out)
Method:
Pour salt all over the board.
Squeeze lemon and than use the same lemon to rub salt into the board. At this point you might need keep adding more salt.
Do this until the lemon and salt pick up the stain colour. The stain and odour will now start to disappear.
Wash off the remains in warm water.
Dry the board upright. This will allow air to dry through the board not just on top.
Will you try this trick? Do you have a life hack to clean cutting boards easier?