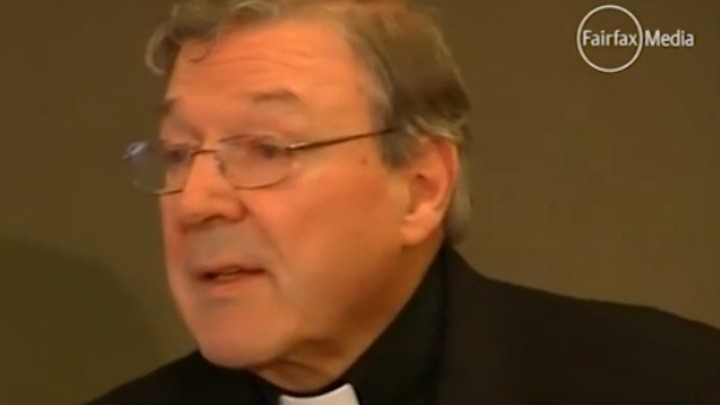 Cardinal George Pell has denied avoiding child sex abuse victims after delaying his travels to Australia. However, survivors have been left "disgusted, disappointed and furious" by this latest development, and are calling for their suffering to be acknowledged in person.
The cardinal was due to give evidence at the Royal Commission into Institutional Responses to Child Sexual Abuse later this week, but put off his flight due a heart condition. According to lawyers, the cardinal "realises there may be some who will question the decision to remain in Rome".
His lawyer Allan Myers said in a statement, "the cardinal has suffered from a heart condition for some time but his symptoms have recently worsened, with a specialist cardiologist in Rome advising only a few days ago that it is not safe for him to undertake long haul flights in his current condition".
"Cardinal Pell deeply regrets this and has been preparing himself for this journey for some time but (under) the circumstances that exist now… he doesn't wish to delay the hearing of his evidence before the commission," the statement added.
Survivor David Ridsdale has expressed disgust in this latest change saying, "he needs to come and answer some questions, it's not that difficult. If I can make the flight… I would implore Cardinal Pell to come and face the music like all of us men have had to do for all these years". David Ridsdale was abused by a convicted child sex offender and former priest – his uncle Gerald Ridsdale.
Cardinal Pell's lawyers also suggested that evidence be provided "as it was going to be received if he were (in Australia) in person" by video link. This idea was quickly dismissed by the commission chairman, Justice Peter McClellan, who has deferred Pell's evidence until next February.
Justice McClellan explained, "given the complexity of the issues involved and the fact that there are two case studies presently before the commission covering an extensive period of time… it is preferable that his evidence be given in person".
It's not enough for David Ridsdale, who expalined "I'm not disappointed, I'm furious". Mr Ridsdale believes survivors "should not be the people leading, making sure that future generations are not abused. That's supposed to be the social leaders of the community, but it was left to us".
In June this year another survivor, Peter Saunders, described Cardinal Pell as having "a catalogue of denigrating people, of acting with callousness, cold heartedness". Mr Saunders added that Pell's treatment of abuse victims has been "almost sociopathic, I would go as far as to say – this lack of care".
Do you believe it's important for Cardinal Pell to provide evidence in person? Does it make a difference if evidence is offered in person or via video link? What is the best way to acknowledge the suffering of sexual abuse victims?
Comments